So, in the last post, I mentioned I got my CoverGirl NatureLuxe Liquid Silk Foundation sample from Walmart a few months back. It consists of 2 packets of foundation, one in 320 Aspen and the other in 340 Maple.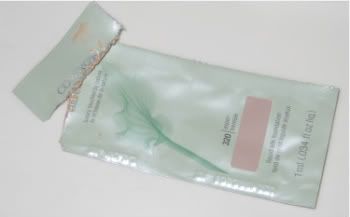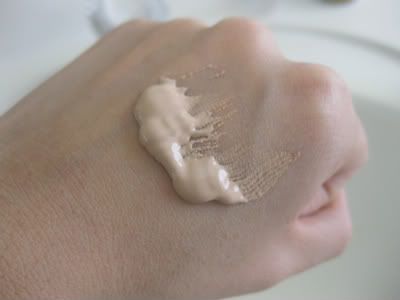 This kinda sucks because I feel like CG just sends out two shades they think would be popular but it's not gonna fit everyone's skin tone. I think Maple fit me way better and Aspen is a lot lighter.
Here are some pictures of before/after application of Aspen.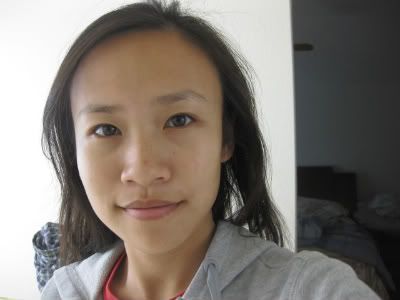 before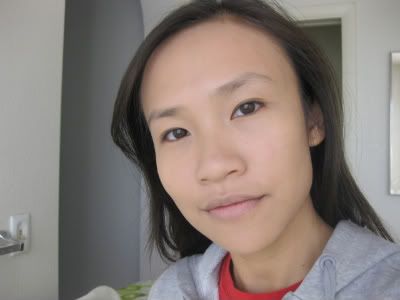 after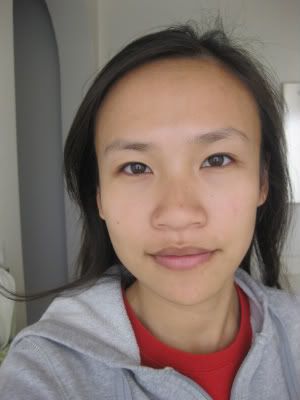 before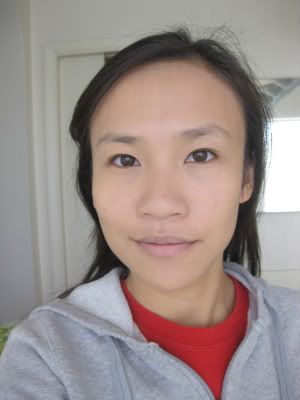 after
Please ignore the fact that the foundation is a bit too light for me
- esp. on my forehead. Still, it worked out a bit - don't you think?
So what amazes me is the coverage! Yes, look at all my "flaws" in the before pics and then look how the foundation pretty much just blends everything together and make my face seem more "flawless"! That is what I love most about it. All the redness and other discoloration isn't as noticeable as before!
Blending and application is so easy and the foundation is really nice and light across my skin.
The only things I don't like is that it does make my dry spots a lot worse. So make sure if you have dry spots, you moisturizing them well!
Also, it makes me look like I'm wearing a mask even though I did blend it a lot! So... I don't know. I like the coverage but I hate what my face looks like with just foundation on. To fix this problem, I did my entire face of make up, which leads to the FOTDs full of only CG products: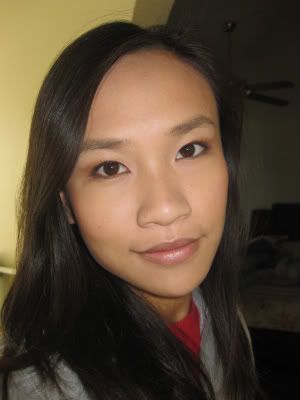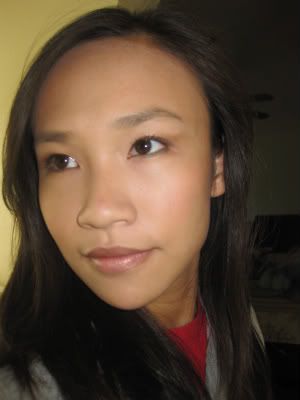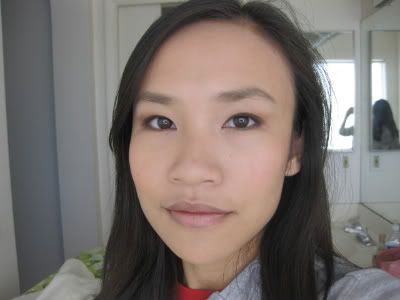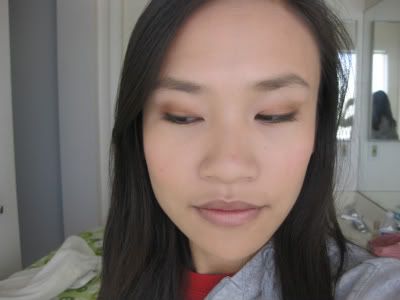 LIDS: CG's quad in Tropical Fusion's orange color
CREASE: CG's single in Swiss Chocolate
UPPER LINER: CG's single in Brown Smolder
LOWER LINER: CG's quad in Tropical Fusion's green color
CHEEKS: CG's blush in Pretty Peach
And I just want to show you guys my other FOTD w/ the other foundation color in Maple. I think Maple fits my skin tone better but it still a little bit light on my face. Even with this one, I still felt like I was wearing a mask. Plus, it was at night time and my camera had flash so it made this foundation look way lighter due to the SPF that is in this product.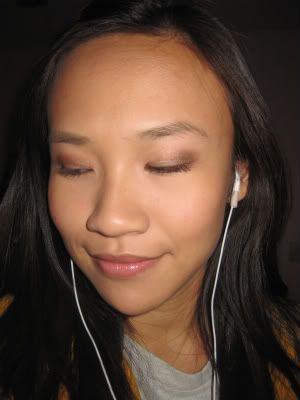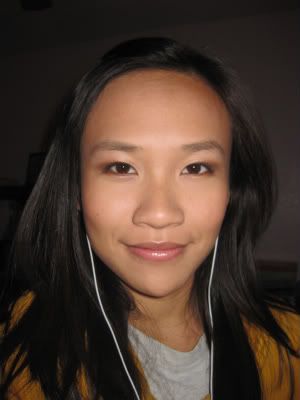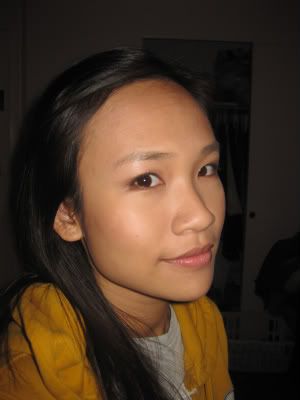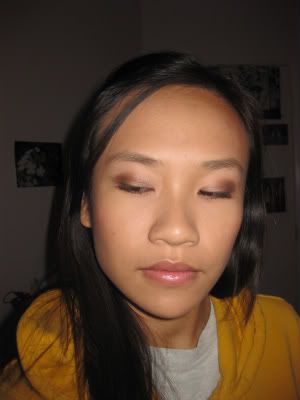 LID: CG's single in Tapestry Taupe
CREASE: CG's single in Swiss Chocolate
OUTER V: CG's single in Brown Smolder
LINER: CG's Perfect Point Plus in Grey Khaki and single in Brown Smolder on top
CHEEKS: CG's cheeker's blush in Pretty Peach
LIPS: CG's Amazemint in Slap Happy
That's pretty much it. I really like the way the foundation make my skin look pretty flawless w/ very little hassle. Still, I wish it didn't make my face look so mask like - even though it could be fixed with more make up (like bronzer and blush). I also don't find it to be the most comfortable foundation to wear since I could feel it sitting on my face. I think this would work best with all skin type - but dry skin should moisturize!
What do you guys think?
SORRY I've been so busy lately! Life is just gotten a hold of me... but I'm on Spring Break ;) Yay... I'll have more time to write and such.
PS. I just hauled something yesterday - the Maybelline Falsies Mascara! Can't wait to try it out... so far... it's okay. Clumps a bit... not enough volume. We'll see how I enjoy it.