Ah! It's hard to get back to writing when you haven't done it in forever. I really had a hard time figuring out what to write but I really wanted to talk about this product since I have been using this for awhile and has formed a strong opinion on this.
What I'm talking about is the Maybelline's The Falsies Mascara.
The brush is a bit different. It has a curve and it is recommended to use with the "spoon side up". I like the brush - it isn't too big but not too small. The bristles work well to cover each eye lash but also help separating the lashes so that it isn't clumpy.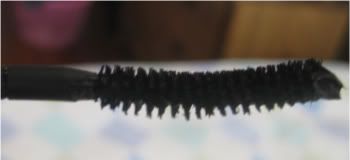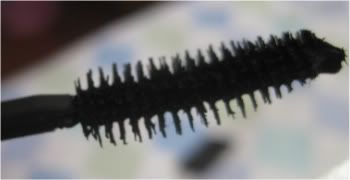 So far, no complaints here. Application is pretty simple and easy - just like any other mascaras that I've used so far. So let me show you the results!
Before:

After (1.5 coats):

Before:

After:


As you guys can see, I don't think after 1.5 coats, the mascara has given the "Falsies" effect! I think it adds a bit of volume and a bit of length making my lashes stand out more but not to the point of drama! I like using this because it gives my lashes a nice everyday look... which isn't really what people are looking for when they want to go buy a mascara that is called "The Falsies". I do like the way my lashes look but it is somewhat a disappointment in terms of getting crazy big lashes. I suppose I could put on more coats but I feel like that would make my lashes clump together and be very unnatural looking.
Overall, this mascara makes my lashes look better... but it doesn't add enough volume or length to make it look like false lashes at all.
The BIGGEST problem I have with this mascara is: FLAKING!!!! and raccoon eye issues!
UGH! I have the biggest problem with this mascara flaking and smudging on my bottom lash line! Without fail, every time I come home from school or checking my make up in the mirror, I would see a bit of darkness around the outer edge of my lower lash line. I can't imagine anything else causing this but my mascara... this really annoys me. I don't think I have ever experienced a bigger smudging issue with any other mascaras!!!
I even tried putting mattifying powder on that part of my lower lash line to try to prevent this issue. It works SOMETIMES and not others...
Overall, I don't think I would repurchase! I like the way that it adds volume and length and my lashes were separated. I think it holds my curls well. However, I believe there are better mascaras out there that would not do this to me and would still give my lashes a great look. I use to LOVE LOVE LOVE the Max Factor 2000 Calorie but we all know Max Factor is a bye bye in the US.
If you know a better volumizing mascara - please let me know!!