I have noticed lately that my make up collection is quite large and I feel like I need to challenge myself to use it up more! So last week, I decided to use different eyeshadow combinations everyday. I decided to take pictures and show you guys what I came up with!
I usually just put one color on my lids and then that's pretty much it, but this time I wanted to actually do lid and crease shades.
Just remember that these are pretty natural and subtle. I don't want to wear too much when I go to work!! Okay, so ENJOY~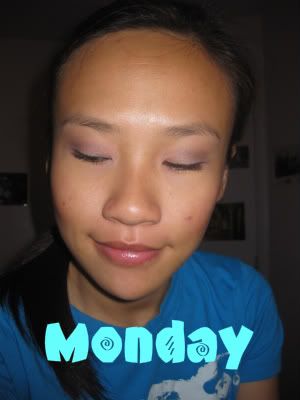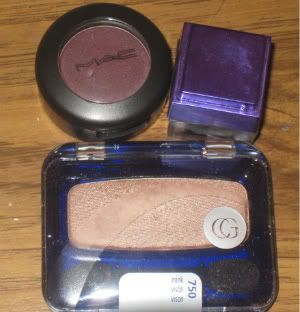 Lid & Highlight: Covergirl single in Mink
Crease: MAC's Sketch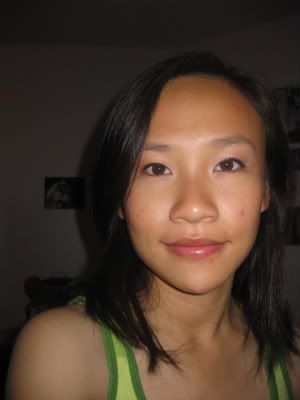 Lid & Highlight: WnW's Mojave Mauve
Crease: ELF's bronzer side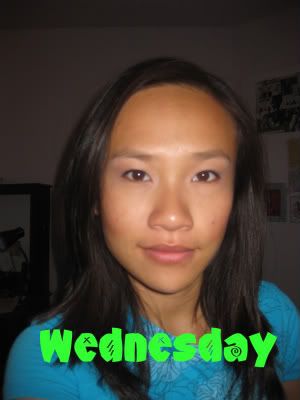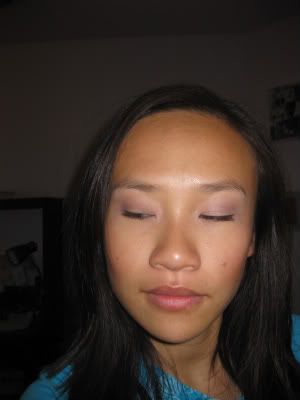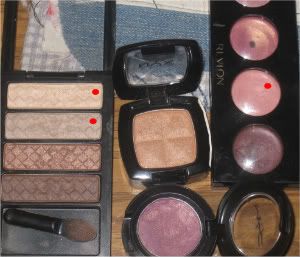 Lid: NYX's Champagne
Crease: MAC's Trax; blend out with Revlon's Coffee Bean - 2nd shade
Highlight: Revlon's Coffee Bean - lightest shade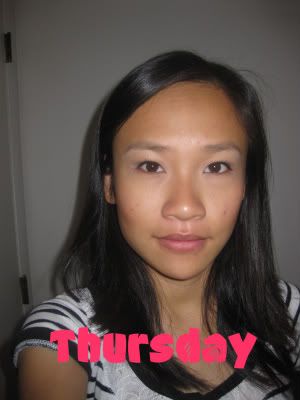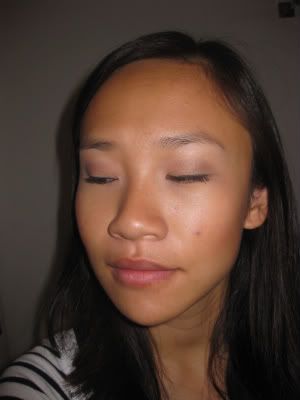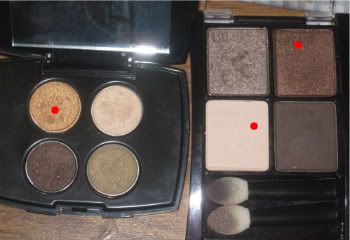 Lid: Lancome's Golden Bikini
Crease: Maybelline's Natural Smokes - bronzy shade
Highlight: Maybelline's Natural Smokes - lightest shade
I didn't have one for Friday because my sister took my camera. I do remember using a WnW trio in Silent Treatment and then my Maybelline Chai Latte. But yeah, what did you guys think? Don't I look tired??? Haha these pics were all taken at 7:45 AM so yes, I am pretty tired.
Also, don't I look really tan??? Jeez, I have the grosses tan lines. But this is why I pretty much stop using bronzers.

For the rest of my face:
Concealer: Revlon's Age Defying Moisturizing
Blush: Wet N Wild: Spotlight Peach
Eyeliner: Physician's Formula Gel Creamliner in black
Mascara: Maybelline's Falsies Mascara
Lips: varies with each day! I might do a lipstick challenge soon - look out for that!






So I went rock climbing yesterday and realized: 1) I hate climbing stuff 2) I am kinda scared of heights 3) I am WEAK! 4) I strangely would go back... hahaha
But yeah yesterday was fun... my sister and I made these oreo chocolate truffles for Father's Day:
However, when I tried to melt the chocolate... it FAILED!!! So bad!!!! And I was shocked how I failed to melt chocolate... I'm not gonna go into details but let's just say that it was... WEIRD!!!! Haha... they ended up tasting pretty good anyways though.