I haven't tried any smokey eye looks lately but after watching Miss USA a couple of weeks ago, I was inspired to do something like that!
FYI- I don't really watch Miss USA - I just happened to came across it and... strangely wanted to watch the entire ending b/c of their make up! Haha... they had on the prettiest eye looks and I was enchanted by that!!! WEIRD huh! But anyways, I did the best I could... so... ENJOY!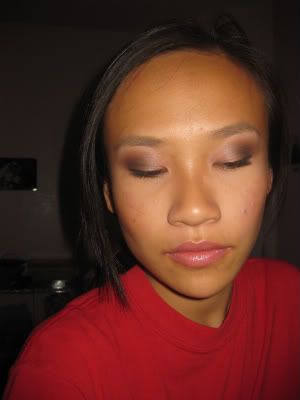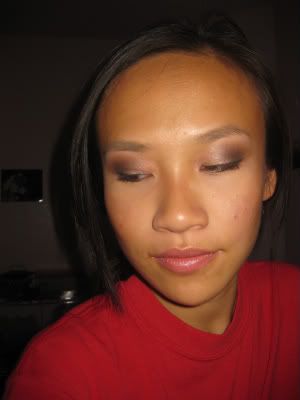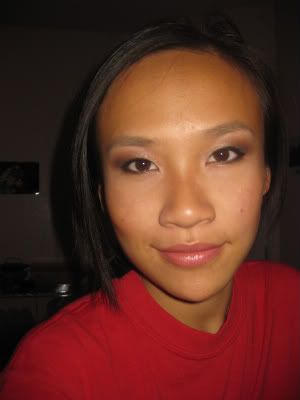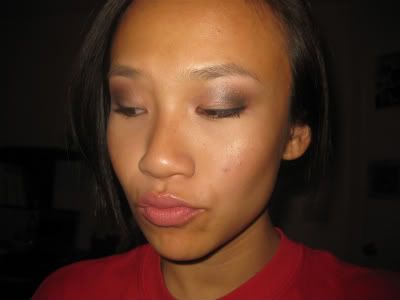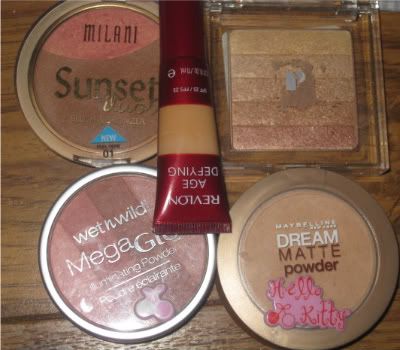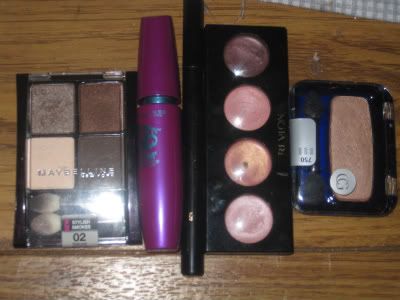 I didn't use that many products. I just have CG's Mink all over the lids to give that sparkly look. Then I put the bronzy shade from Natural Smokes quad into the crease. And finally deepened the outer V w/ the darkest brown shade in that quad. Lined my eyes w/ Physician's Formula's gel liner (which I will do a review soon!) on the top and bottom lash lines!
I wanted to add the sparkle onto my cheeks so I used Physician's Formula highlighter! Overall, it is a pretty dramatic look and I think it turned out pretty good. I might've changed the outer V a little bit... but I think it is very nice for a smokey look to go out and dance the night away!



♥ So what's new w/ you all???
♥ I've been away for too long :P but I do have something to show you! It will
SHOCK
you!
I saw... the Duke and Dutchess of Cambridge!!! YUP - Prince William and Kate Middleton when they visited Canada for Canada Day!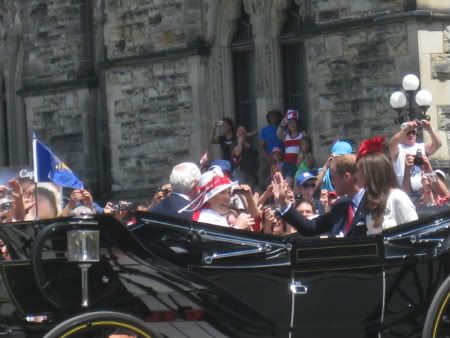 Besides that I've been working and just enjoying my summer... reading and watching movies and hanging out with friends! You know, the usual!
♥ I've also been HAULING!!! WOO HOO :) I will be doing a post on it soon... see you all then