Currently listening to: Time to Pretend by MGMT; I'm not a big indie fan but there are some really good stuff out there. My sister is currently obsessed w/ this band and has been listening to it non-stop!
Anyways, it is finally
SUMMER TIME
!!!!!! Thanks to all of you guys w/ your good lucks! I did pretty well this semester - considering the lack of motivation this semester, I did surprisingly well :D Very happy with my results and now I need a good, long, relaxing summer to just regain my focus for the next four years!!
I would say this semester has been interesting, exciting, stressful both in school and outside of school, lots of emotional turmoil on my part... but I'm done with that, for now :D I always get so sentimental by the end of the semester just because I know I'll miss everybody I've met this year. There's always facebook I guess :D
I just want to write a little something because... well I haven't written at all in a really long time. I've certainly neglected this blog ever since I got back from Spring Break. I honestly lost so much motivation in school as well as blogging and make up. But like I said - we get our ups and downs and now I'm back up ready to start the summer right.
Here's a little FOTD I did for a dinner I went to w/ my study group (we spent so much time together this semester... it was ridiculous!)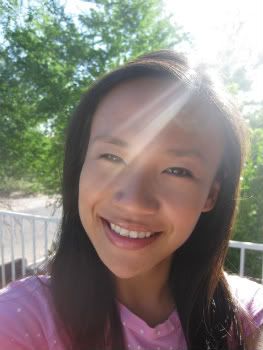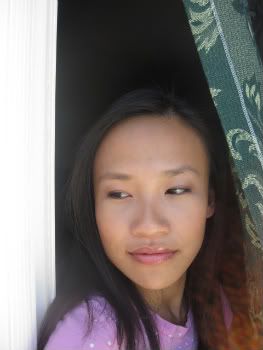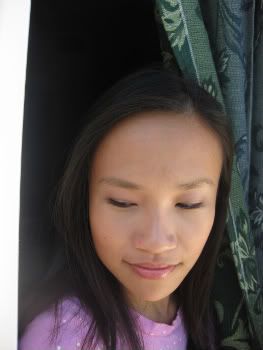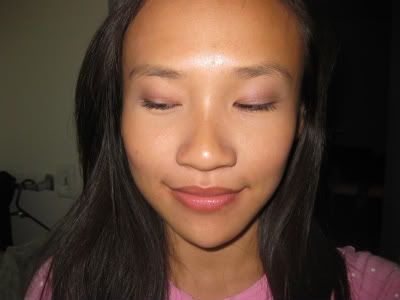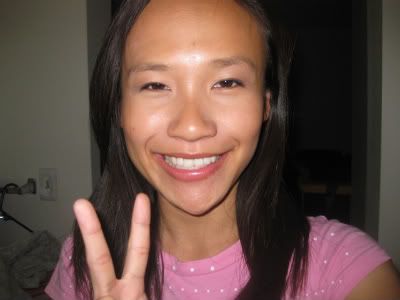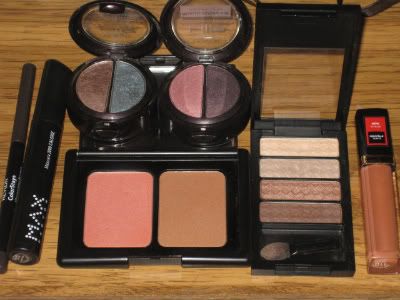 I kinda like the new picture location! I like day light much better than the lighting in my room!
SUMMER GOALS:
+ Get a job (ha ha ha.... yeah....)
+ WORK OUT MORE! (need that exercise)
+ READ MORE BOOKS (I'm working on Wuthering Heights right now.... kinda difficult)
+ BLOG (yeah baby!)
+ CELEBRATE MY 21st BDAY! (July 13)
+ Working in lab - volunteering at hospital (Keeping busy!)
+ Hang out w/ friends as much as I can (before I completely lose my social life to Pharm school)
+ Buy a netbook!
+ Go on Vegas trip w/ friends (ha ha... hopefully!)
+ Buy more summer clothes and clothes in general :D
So, with that said, I'm off to the mall to get a job. I hate working at the mall, to be honest, but I need the money!! I mentioned in my last post that I am suffering from poor college student (and let me tell you that grad school tuition is not fun!) so working as much as I can is important and necessary - especially if I am planning on buying that computer or the trip or BOTH!
I am optimistic in getting all of these goals down!! Gotta get my motivation back!
Thanks for reading - and stay tuned for lots more this summer.