So this is pretty much my everyday look - very little on the eyes. Decent liner and mascara showing and, of course, a nice colored cheeks w/ a cute lip color.
Some of you will probably think this look is boring - and it is. But it is so awesome for school. I'm averaging 10 mins for my make up in the morning - which is so nice!
This is the time when I had the worst skin EVER! And honestly I still have pretty bad skin now too... I don't really know what I'm doing wrong but oh well. But in this pic, I had gotten a zit right in the middle of my NOSE! Yeah, the highest plane of my face, fate decided to stick a gross old cystic zit right in the middle!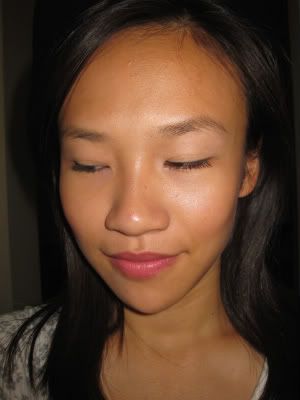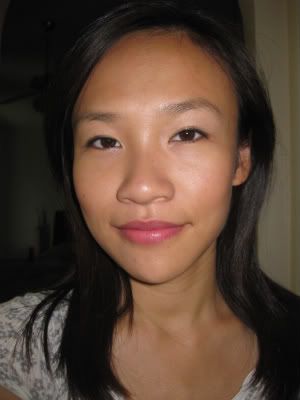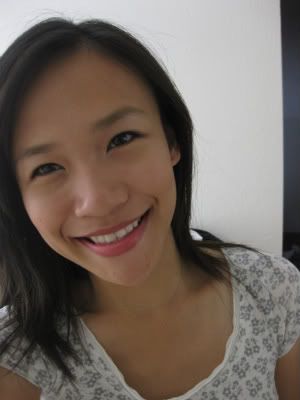 On my lips, I have one of my favorites: WnW's Megalast lipstick in Rosebud!
A Mini Review: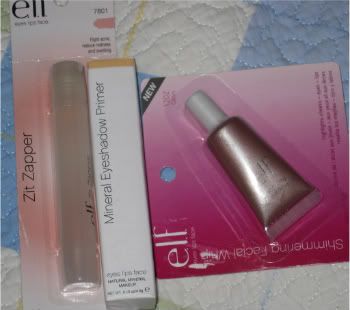 ELF Zit Zapper


Ingredients: ACTIVE INGREDIENT: Salicylic Acid 1%

OTHER INGREDIENTS: Water, Witch Hazel (Hamamelis virginiana) Distillate, Alcohol, Melaleuca Alternifolia (Tea Tree) Leaf Oil, Polyacrylamide, C13-14 Isoparaffin, Laureth-7, Cinnamomum Camphora (Camphor) Bark Oil

Sorry for the picture, I couldn't get a good one or find a better one so... whatever!!!
Like I mentioned above, I have pretty terrible skin now and I'm not sure what it causing it but I did purchase this little thing, hoping that it would help me out.
Now, this is not an overnight miracle work... but I find that if I use this on those annoying, painful, gross, cystic acne, it actually works really well! I think it takes the 'Zapper' three days to fully get rid of it and that is awesome. I don't know about you guys but my cystic acne tends to stay put for a week... even more. Thus, having it gone and done with in three days (usually three days!), I am happy!! Like that zit on my nose, it disappeared in 3 days... no trace or anything!
Applicator is like a roller... which is good so that you don't have to deal with messy liquid but sometimes the roller gets stuck!
Now, as for the tinier ones... I don't know why but it doesn't really help with that. Maybe somebody can explain to me...
But anyways, this thing works for me. I wish it was a miracle worker and just make it all go away. Alas, this item, being only $1, is good enough for now.
OH BTW - it smells a little weird. I think it's because of the camphor in this thing. I know b/c we synthesized camphor in lab and the smell was horrible. Don't worry, it's not gonna suffocate you or make you gag or whatever. You will just notice it for a bit and then it goes away.