So, I did a poll a while back and the results are: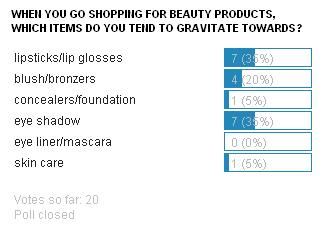 Since lipstick and lip glosses are tied with eyeshadow, I decided to show you guys my collection of both things. In this post, it will be lip items!!
I love my lips stuff. In my opinion, wearing lipsticks just really polish up any look. Especially since I have pigmented lips already (and not like a pretty color), lipstick really helps either brighten up my face or just make me look more sophisticated. I have written about part of my
lip color collection
before, but it has definitely grown this summer. Yeah, I have been a bit on the lippies craze all summer.
Anyways, I am not gonna show ALL of my lips stuff just because some aren't really that interesting. But I've split them into different categories!
1) LIP THERAPY: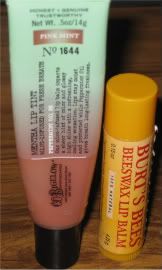 - Burt's Bees is my GO TO lip balm. I'm obsessed with these and will forever repurchase like a crazy person.
- CO Bigelow Mentha Lip Tint is my favorite lip gloss ever. It is extremely moisturizing and it makes my lips glossy so I look a bit more polish than I do if I just wore my lip balm.
2) FIRST LIPPIES EVER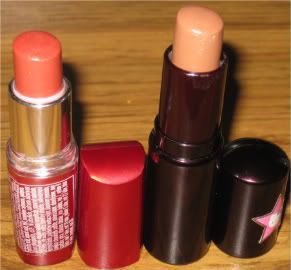 - Maybelline Moisture Extreme in Rosy Glow is one of my all time favorite lipstick. It is a warm toned pink and doesn't make me look dead. Instead, it looks so pretty on and it is extremely moisturizing, smells like watermelon, and has SPF 15.
- Rimmel's Lasting Finish (the old packaging) in Birthday Suit is the first lipstick I ever bought for myself. At the time, I didn't really know what I was doing but I think I chose a great color. It is a lovely nude that doesn't wash me out.
3) COLORFUL and BRIGHT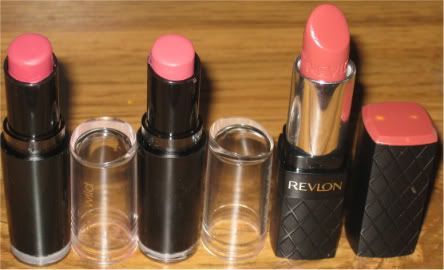 - Wet n Wild Megalast lipstick in Wine Room is such a pretty color between pink and red. You can wear this during the day time but it can really finish up the look for night time too. Very multipurpose.
- Wet n Wild Megalast in Rosebud is such a pretty pink! It is a straight up "HEY, I'm pink!" but it doesn't look weird on the lips. You know how some pink color just looks too cool toned or it doesn't really work with some skin tones...? But this one really does. It is being loud but not overwhelming (I hope that makes sense). A color like this would look so nice on tan skin as well!
- Revlon Colorburst in Soft Rose is such a great color, again, for everyday and yet can be made into a bolder color for going out. CUTE packaging and fantastic pigmentation with a nice semi-glossy finish.
4) NEUTRAL and MY LIPS BUT BETTER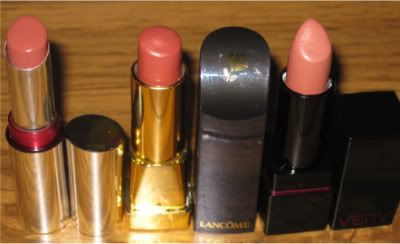 - L'Oreal Juice Stick in Chai Love You is like my all time favorite product from L'oreal!!! Okay, where to begin. I love the pigmentation - makes my lips look better but very very natural. I love love love the smell and the moisturizing ability. It is like a gloss in stick form and it just feels perfect on my lips. WHY OH WHY does it have to be discontinued!!
- Lancome's Lipstick in Ecran Square is one my first lipsticks ever. My mom bought it but of course I used it... and now it is mine because she doesn't really wear it anymore. Lovely neutral shade that lasts all day with SPF 15. Smells great (I love Lancome lipstick smells) and feels really nice on the lips. $25 is a bit much though.
- Victoria's Secret's Very Sexy lipstick in Sweet Nothing as the cutest name - by far (oh, well besides Chai Love You)... ha ha. I think this is a lovely neutral with a touch of pink. Great for everyday and even for smokey eyes too!
5) LET'S LOOK A BIT MORE SOPHISTICATED NOW
- Maybelline Moisture Extreme in Rum Raisin is very between a neutral and a more reddish color. It is very wearable but also very nice for special occasions.
- Rimmel Moisture Renew in Dusty Rose is very similar to the one I mentioned above but I can see it has a bit more mauve in it. It is very pretty and easy to pull off!
- Lancome's lipstick in Mars is my absolute favorite when it comes to more red lips because of all the golden undertone in this. So gorgeous I could cry. I love wearing this and have gotten compliments too!
- NYX's Round Lipstick in Apollo is a decent dupe of the Lancome one but it is definitely more red. I really like this lipstick but I have read negative reviews about it too... I guess it depends.
6) LIPSTICKS I RARELY WEAR
- Revlon Lustrous Lipstick in Wink for Pink is a cute light barbie color but the pigmentation is horrible and so on my pigmented lips - sometimes it looks good, and sometimes it doesn't.
- Wet n Wild's lipstick (I am not even gonna bother with the numbers) is really frosty - too frosty for me. When I first put it on, my mother was like "It looked like you just drank a thing of chicken fat or something"... and that is something you never want to hear. I noticed that it is very moisturizing and if I blend it out, it isn't as frosty and it has a cute pink tint. However, being so cheap, it has that plastic taste to it and the packaging is just falling apart.
- Lancome's lipstick in Pink in Limo is a bright hot pink, which I don't mind. But it is kinda frosty too and the color just looks very weird on my lips. Not a big fan of that.
7) LIP GLOSSES!! Some of my favs.
- Revlon Lustrous Lipgloss in Life's a Peach and Wink for Pink are two of my favorite lip glosses EVER. I don't like to wear lip glosses but I do really like these. They feel great on the lips, pigmented enough to look nice and I just really love the packaging.
- Maybelline Colorsenstational lip glosses in Strawberry Glaze and Sweet Tooth are very pigmented and feel very nice on the lips. The only thing I don't like is the smell... it reminds me of bubblegum but after a while, it reminds me of the dentist's office.
Well guys... we made it!!! WOW, that was a lot of stuff... just wait til we go into my eyeshadow stuff.... wow.... I do have a lot!!!
Thanks for reading & have a great - no - a fantastic - day!