I don't know about you but that is kinda depressing title... ha ha... SORRY! I don't think I've ever dreaded the start of a school year so much as this year. I don't know why. I think it is because I'm starting Pharmacy school - I'm scared... more NERVOUS and ANXIOUS than scared.
But you know what - there are so many things that I was nervous and scared about at first and I took a deep breath and did it anyway and it wasn't as bad as I thought it would be. Sometimes, it was even worth while to take that leap of faith. Let me tell you something -
courage
and
luck
are two things that I wish I had more of...
Anyways, I went to San Diego this weekend. It was a 6-7 hour drive so that was pretty uncomfortable. But overall, it was a great trip!! We spent an entire day at Sea World and then a bit at the beach.
PICTURE TIME!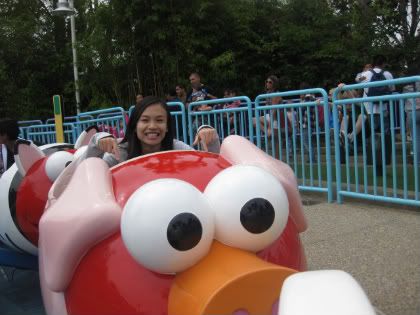 You will laugh at me because I made my sister ride the Elmo Flying Fish ride... ha ha... I'm still very very young at heart.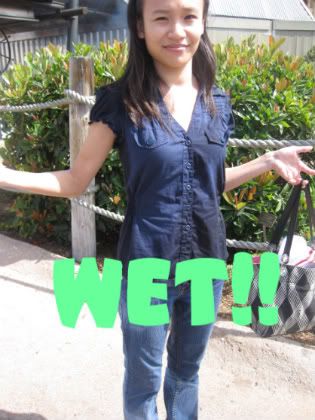 After one of the rides that I went on; I got soaked the most out of the 6 people with me!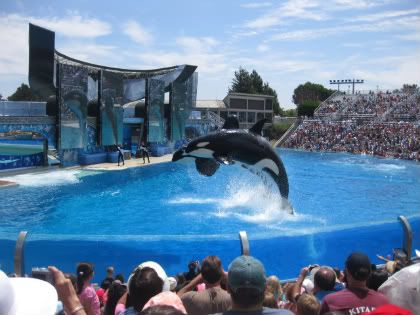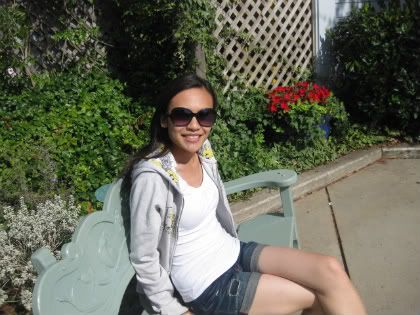 Love those shorts that I was wearing! They are new... from Aeropostale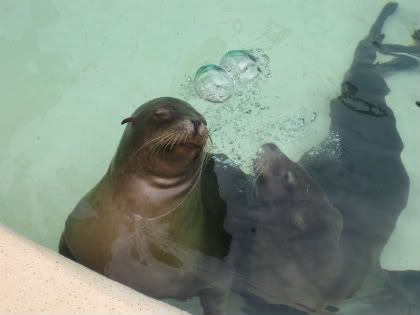 Aren't these sea lions the cutest things EVER?
Chilling at the beach!
As far as make up goes, I didn't get much time to put on make up the first day. We drove there, checked into the hotel and then pretty much went to Sea World right away and I was way tired to do much. Let's just say I looked like a hot mess! Literally because it got pretty hot and sunny!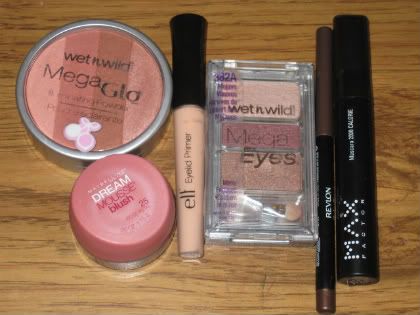 + Wet n Wild Trio in Mojave Mauves is one of my favorite drugstore "palettes" right now. One day I wore the taupe color all over my lids and then the other day I wore the lighter of the three. They are so pigmented - so easy to work with. The colors compliment my skin tone and the rest of my facial coloring. I pretty much in love with this trio.
+ Revlon Colorstay Eyeliner in Taupe is so pretty because it is a light brown with a bit of shimmer. It looks so natural and it is a gorgeous color.
+ Max Factor 2000 Calorie is a really nice mascara and I brought it because I'm wearing a pretty neutral eye so the lashes should stand out a bit... that was my thought process :)
+ WnW Spotlight Peach and Maybelline Dream Mousse Blush in Rose Petal are my go to blush combo! It is kinda insane that I
wrote about this combo a year ago
and to this day, I still use this as my summer blush color. I really like it because the mousse blush is pretty shimmery but it lays down a good foundation. The WnW blush isn't as pigmented as I would like so with the base, it is so easy to apply. Also, the two combine reduce the shimmer of the mousse blush but it still creates a soft glow. Very pretty!
+ ELF Primer $1 is the primer I used... I decided to pick this one over UDPP just so I can try it out more. It's pretty cool... I still need to play with it more though.
------------------------
By the way, I just ordered some stuff at ELF because of their free shipping deal. Guess what? They also put in a cream liner as a gift... it was pretty cool.
I got some stuff that I've been wanting forever!!
- the powder brush
- ELF mineral primer (YES, another one to try out!!)
- Zit Zapper (Oooh...)
- Studio Liner Brush
Sad thing is, it was shipped today... but it will be delivered August 11... YEAH...
Oh BTW I got the zit zapper from ELF because my skin has been acting HORRIBLY for the last week!!! I think it might be the new cleanser I got... or maybe the weather. It is just acting up and it is driving INSANE!! Thank goodness for the product called "CONCEALER" ha ha
Anyways, thanks so much for reading! I hope you guys have a great night, great week!!! Please comment - I love to hear from you!