Okay, so I just want to make a quickie post. The other night and I was playing around w/ my camera and I took some pictures of my make up area. I just want to show you guys... my make up collection :D
To some people - this might be a lot! I agree - I have way too many things.
To some people - this is normal :D Yay beauty bloggers unite!
To some people - this is nothing at all... you have way more! Now now, this is not a contest!
Of course, most of the stuff I have are from the drugstore... and then the occasional Lancome, MAC, and Smashbox <--- extremely little ---> 2.5%
Let's get to it: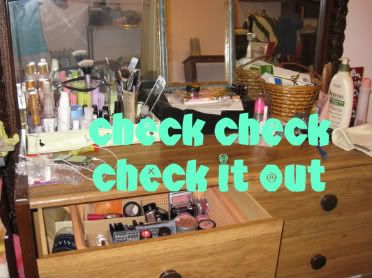 My mother is responsible for this set up. She really likes to come in my room and redecorate it sometimes. Usually the result will be okay... but I really like it this time.
With that said, I arrange my make up though. She only got the furnitures together for me.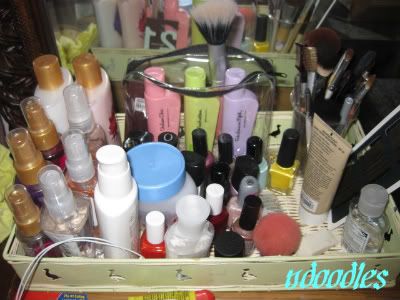 Moisturizer, lotions, body sprays :D, nail polishes (doubled in size, thanks to Kalmo, yet again), I have a cup that hold all my brushes - it is not a fancy brush holder but whatever.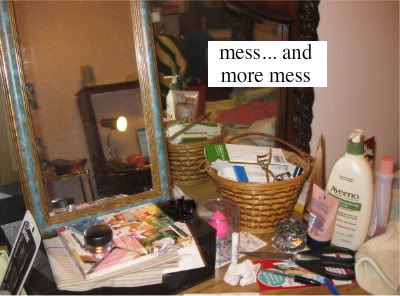 Then on the other side of the top, I have mirror, a basket w/ stuff I never use (and some medication stuff), lotion, hand lotion, self tanner lotion, scissors, nail polish remover, beauty blender (yay!).... overall, it is a mess over there.
This is it - my stuffies! I sorta organized it... no way as neat as some others I've seen on youtube but that's okay. The blush section is large but the eyeshadows are catching up... perhaps even beating it.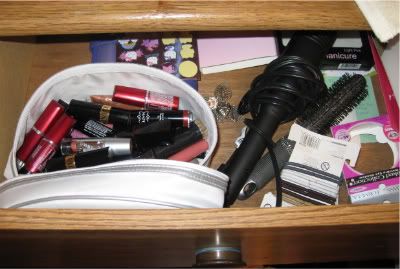 On the other drawer, I have hair curler, lippies!, Hello Kitty stickers ha ha, and lots of other random stuff - also empty make up boxes and such.
Okay, I'm gonna end this post with: Where I Blog... sometimes...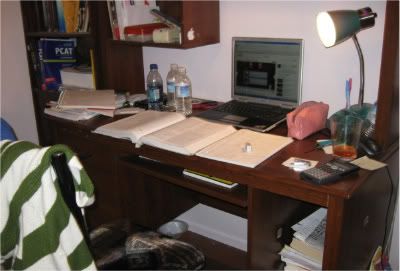 A bit messy... but I kinda like that. I'm a science major so being messy... is kinda like Albert Einstein... MAD SCIENTIST. Ya know :D It makes me happy.
Okay guys, thanks for reading.
Have a great weekend.