When you meet someone new - the only thing you've got is
first impression
. Depending on how forgiving that friend is, you really gotta try to look good or you'll just have to try to avoid them for the rest of your life... at least that's how I roll!
But then there are some friends who leaves you with the strangest first impressions but you bonded over some random thing and now you are inseparable.
Ha ha These are the few products that weren't so great at first... but turns out, they just needed a little time to adjust their awkwardness. Because now, I definitely reach out to them all the time for support, comfort, and lots and lots of fun!
1) Herbal Essences Shampoo and Conditioner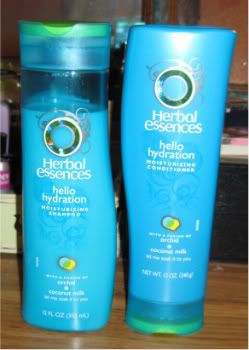 So I first used Herbal Essences A LONG time ago!! Like when I was in high school and I didn't like it all. It was dry and it just didn't really do anything to my hair. So years went by and I never went back to this shampoo. However, I was bored with what I was using (Treseme) but didn't want to get like Pantene so I thought - Herbal Essences! It was cheap and smelled so heavenly... so WHY NOT? Not that big of a deal. I bought this in Hello Hydration (I've used different types since - not my first bottle BTW - this is like 4th or 5th!) and realized that they've improved greatly on their products. This stuff smells amazing and very hydrating. My hair just feels so nice and soft! So great I LOVE IT!
So, if you need something extra in the shower... because you're routine gets boring after a while - TRY THIS! They come in so many scents and I feel like just stick to stuff w/ words "hydrating" and "moisturizing" and you'll be perfectly fine!
2)
Maybelline's Mineral Power Concealer in Sand
I've done a review on this where I show before and after pics. Gotta say I really like this stuff. It covers my circles really well and doesn't leave it gross and cakey. I LOVE IT!! The only thing is that it is a little light for me right now. I always have to go over the concealer with bronzer now to warm it up a bit. But when I was paler, this shade was really great! Worked really well w/ my complexion. I really enjoy it.
3)
Revlon Colorburst lipstick in Soft Rose
I wrote about this a while back saying that it isn't hydrating and the color is odd - I just didn't know how to use the color. Well, I find that this is just really nice for spring. Makes my face looks polished and just ready to face the day. It also has a nice staying power. It goes on your lips creamy but it doesn't feel slick. When I rub my lips together, I don't feel it moving around. I feel lit pretty much sinks into my lips like a stain... almost.
4) Palladio Herbal Tinted Lip Balm
I am OBSESSED w/ lip balms and when it comes to being tinted - that's awesome. I've always heard raved reviews on Emilynoel83's youtube channel and I thought it would be nice to have around for Spring and Summer. First thing I noticed was the smell. It had such a strong plastic/make up smell... URGH!!!! Second thing, it wasn't as moisturizing as I would have hoped. But as I keep using this product, I love the way it goes on and how it looks on me. I started noticing that the smell is decreased dramatically and the moisture has finally caught up to my expectations. So overall, I like this but it was not love at first sight.
-----------------------------
HOWEVER, I would also like to mention products that I've ENJOYED greatly when we first met but now we've grown apart...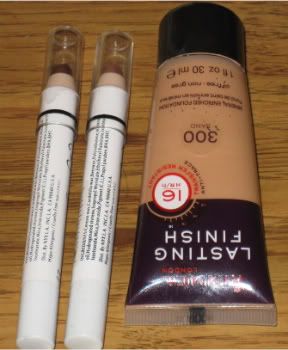 1)
NYX Jumbo Pencils
- I'm sorry guys - I just don't have time to use you. I already applied my primer... I don't really want to have to apply you too... I mean, too much layers!!!
2) Rimmel Lasting Finish Foundation - you rocked my world for a little while but I've realized that you are too dark for me... alas - we must go our own separate ways. Well, maybe I'll buy a lighter foundation and then you to can mix to form my perfect shade. Until then, Adieu!
-----------------------------
YUP - that is pretty much it. Nothing new w/ me as far as make up goes. Well, actually my urge to buy any has decreased substantially. WHY? Because I'm broke now due to my Spring Break Hawaii trip! Ha ha. But that is good because I need to stop buying stuff and use what I have.
With that said, I am looking for a good foundation. One that hydrates but evens out my skin tone - I just want my skin to have one color! Not red here and there....
-----------------------------
Oh, I am planning to write a new PRODUCT BATTLE:
PREVIEW:
VS.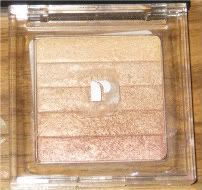 -----------------------------
It's been a few posts since I've shown my face: nothing really new - just hair is growing a bit longer.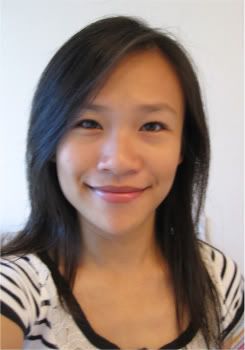 Thanks for reading!!! Have a great weekend.