Due to some requests... I shall do a review on:

Maybelline's Mineral Power Concealer in SAND; I use my ELF foundation brush to smooth this baby out.
BEFORE: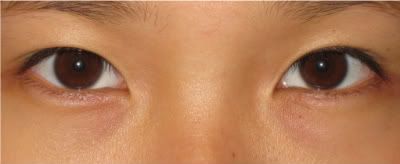 AFTER: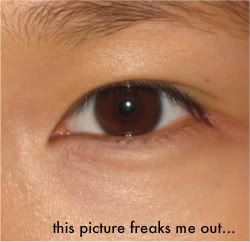 ** EDIT: next morning ->
So, what do you guys think? I really noticed a difference - especially with the redness. This concealer is great with covering redness and my circles, luckily were
dark
red (what the heck was I saying? I really should proofread this before posting it! Luckily my circles were dark? WTF??? Ha ha).
I don't know about blueish circles though because this concealer has a strong YELLOW undertone to it.
I love that it is easy to blend - I usually just dab it on w/ my ring finger and then smooth it out w/ my ELF brush. Often times when I do this with other concealer, the coverage just blends away leaving my face the same. But not with this so it makes life easier in the morning. WOO HOO...
For awhile, it looked a bit cakey but I am thinking that it might be the setting powder I was putting on it. HOWEVER, do make sure to put extra moisturizer in those circles you're covering up, just in case.
I think it really brightens up my eye area and I really enjoy it for it's lightweight but decent coverage. I would say this could range from light to medium coverage... and maybe heavy, depending on what your technique is.
I guess the biggest qualm I have with this is the staying power. Truth be told, staying power could be better but I think it lasts up to 5 hours. Not bad. Also, I don't think there are a lot of color choices out there. Sand is good for my under eye circles but WAY too light for the rest of my face.
So, I really hope this helps those who are in the market to try something new.
Cheers!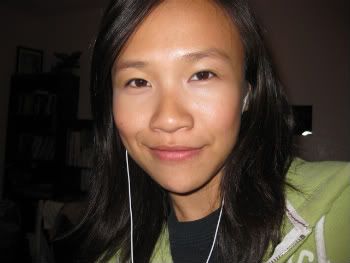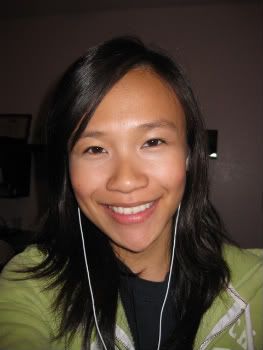 PS. I am suppose to find out if I get into pharmacy school this week. PLEASE wish me lots of luck!! I really need it. Right now, I am just doubting myself and freaking out. Very anxious and nervous. I really really really want this... I feel like I've found a profession that I could get very excited about and I hope that my interviewer saw that in me!!