Let me tell you guys something:
I LOVE THE OLYMPICS!!!!!! WOO HOO VANCOUVER 2010!!!!!!
You know who else I love??? Newest Olympian crush: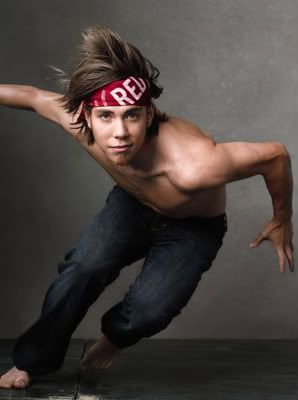 APOLO ANTON OHNO!!!
Yeah, OHNO he won again!!!
EDIT BIG TIME: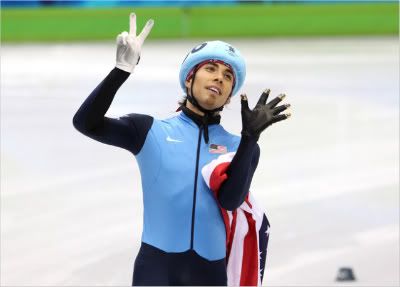 Since he
is skating tonight
skated tonight and won BRONZE... would've won GOLD but whatever baby!! He's the most decorated short track skater in history... (yes, I follow the Olympics RELIGIOUSLY!! also w/ figure skating, skiing, half-pipe! (Shaun WHITE!))... I decided to do this look - inspired by him and USA colors. On my lips - it is NYX round lipstick in Apollo... YUP YUP - it was too perfect. How could I resist?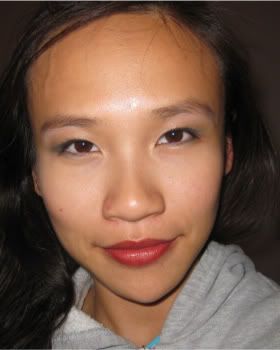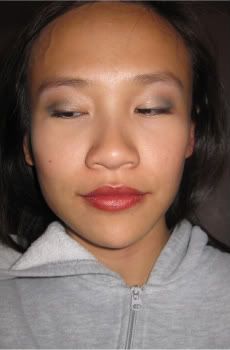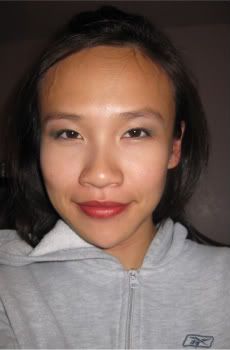 ** I hate that the pics make my forehead looks way darker than my face!!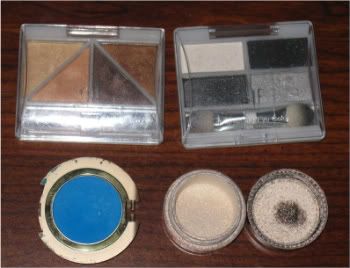 ** This look is not done until I dawn on my Apollo lipstick from NYX!! Different spelling but you get the idea.
---->>> I think that the Olympics is a magical event. The ENTIRE globe gather together and unite under one goal - to be the best. I love that these athletes are fighting to beat each other, but their greatest struggle is in themselves. Yes, you can train and train and train but when it comes to the actual moment, can you live up to all the pressure, all the expectations?? Can you calm your nerves, bite hard on your dreams and go for it 100%??
Someone said it - and they said it best - we are all inspired by these athletes not for what they can do but the fact that they are willing to fail - in front of all of us - to try to achieve their goals.
It is a beautiful story, when someone surpasses all obstacles and all the doubts and the fear to follow their life dreams. I think it is beautiful. I think that is what LIFE is all about - you gotta work hard, and you gotta try hard and you cannot always be afraid. Even if you don't win, the satisfaction that you did everything you can will leave you fearless, and bigger than anyone else. And I think these people - yes, I wish I can do whatever that is that Shaun White did at the half pipe - are truly magnificent not because of their physical power but because of their determination, their passion, and their perseverance, that is what makes them all Olympic champions in my heart. <<<-----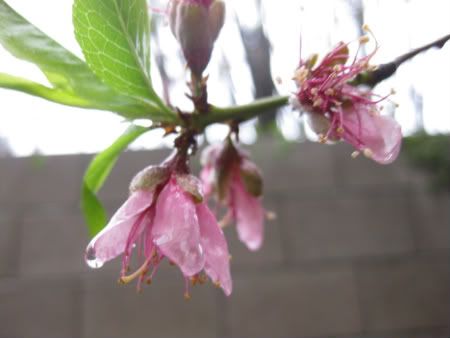 Check it out - it was raining outside all day today :)
Oh and yesterday I went bowling - first time in 10 years!!! And guess what??? I WON! WEIRD!!