So I'm not a big Walmart shopper. One) the stuff there isn't always the prettiest things when it comes to clothes and girly accessories.
Two) It is always messy in someway!
Three) The people there scares me sometimes - especially when it is busy! Too many people makes me want to just LEAVE!
But I am going to a friend's Bday part today and I wanted to get her something pretty... but I'm broke so also cheap. I thought Walmart was on my way and why not? It's been awhile since I last stopped by. Maybe there are some good stuff there.
CHECK THIS OUT: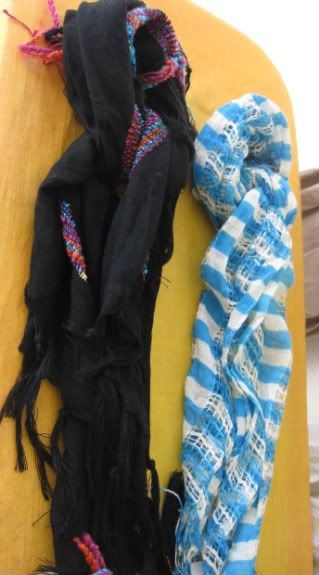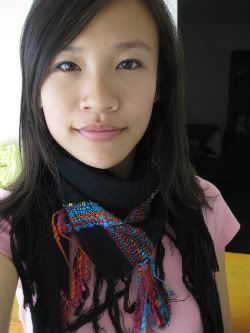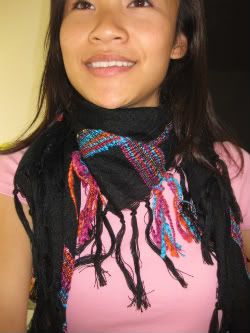 This one is black - more triangular shape - with really pretty colors to accent it.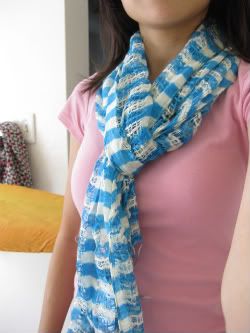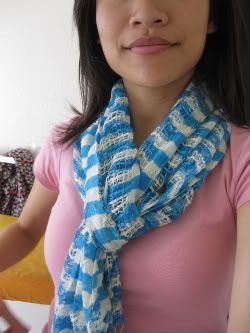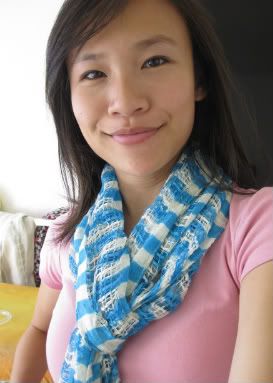 This one is cute! With blue/white stripes. Please ignore my face in the last one. I don't know what my problem was!
** I think I'm gonna keep the blue one and give my friend the black one. I think I've seen her w/ something like that before... so I am guessing she likes the style.
I found these two scarves... for.... $3 EACH!! So $6 overall. WOO HOO I say.. WOO HOO!!! There are so many cute scarves over there too actually, these are not the only ones! They are all ranging from $3 (clearance stuff) to $8. Honestly, I think everyone would really enjoy these scarves. Don't hesitate going to Walmart.