So Valentine's day is coming and I was inspired to play with some "girly" romantic colors!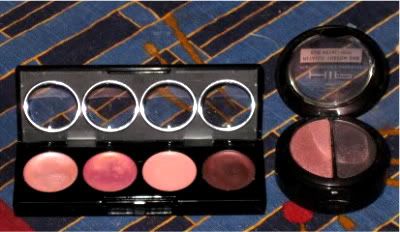 If these two don't scream Valentine, I don't know what does!! They are L'Oreal's HiP Duo in Sculpted and Revlon's Illuminance Creme Shadow in Pink Petals.
** I like Pink Petals so much more than my other Revlon Creme Shadow in Coastal Blues. Mostly because I can use some of these pinks for cheek highlight! If you've never tried this... and if you have this... you should! Especially the 2nd shade from the left. Gorgeous peachy pink w/ gold flecks in it! Very very pretty.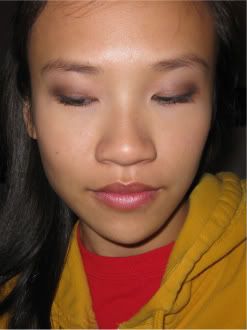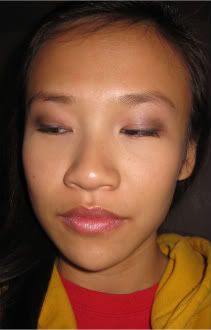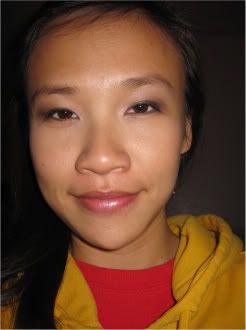 I think this look would be a bit better if the pink color in the duo isn't so neutral... like if it was obvious bubble gum pink. But overall, I think this looks a lot fun :D
----------
On the lips, I am wearing Rosy Glow by Maybelline Extreme Moisture Lipstick.
----------
Thanks for reading :D Please comment!! And have a nice nice day.