Here's a first FOTD... face of day from months ago! Ha.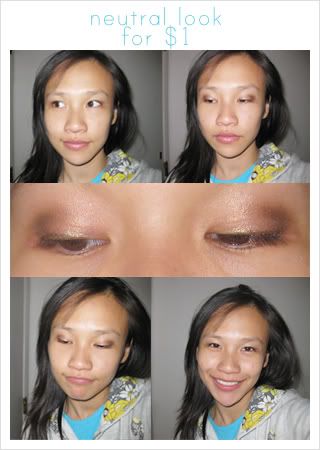 I titled this a $1 look b/c the eyes honestly cost that much... Yes, you guessed it! It's an E.L.F quad - Butternut. I honestly love this quad.
Eye shadow and eye liners. I only used one in this look but both of these work the same for me so I just wanted to put it out there. I think the CG one glides on better... before. Now, I feel like they both work the same. Maybe I wasn't used to the Revlon ColorStay until now.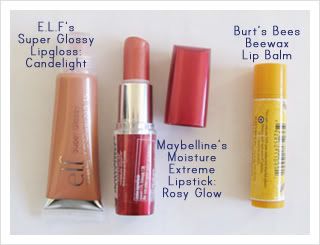 Lips are very simple and neutral. Love that Maybelline lip color. Again, E.L.F lip gloss. They have a lot of good stuff. Burt's Bees lip balm is so great!! I seriously get really annoyed when I lost it b/c it's just that great. Luckily I had a replacement.
That's all for now. Toodles!