Ha ha YES!! I'm gonna start naming my looks. I was talking to this person the other day and I was like - "If I don't get into Pharmacy school then I will just get a job where I can name all the make up products!" I think it would be so much fun... so, I'm just gonna practice that here.
So, here it is: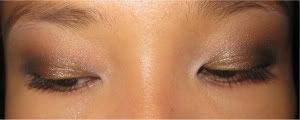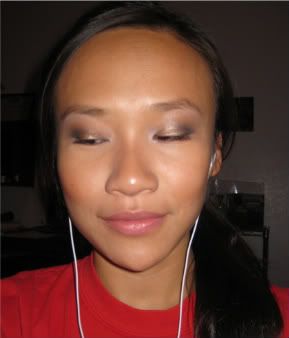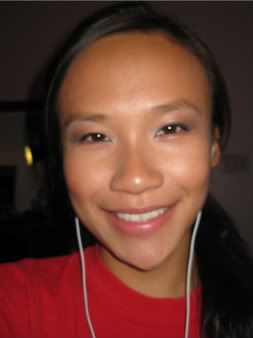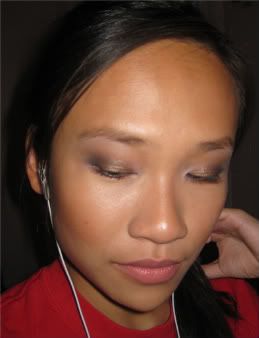 I'm surprised my camera captured the colors so well. Usually, it just washes everything out.
Products I used:
- NYX eye pencil in French Fries as base
- NYX eye shadow in Iced Mocha on lid
- ELF quad in Drama (black) on outer corner/crease
- NYX eye shadow in Taupe as a blend out color
- Maybelline trio - 2nd color - on the edge
- ELF quad in Drama (white) for highlight brow bone and inner corner
So that's what I came up w/. One thing I completely forgot to use is EYE LINER! I can't believe I forgot it... but whatever. I already took all the colors so nothing I can do about it now.
Anyways, I'm off to write my application letters. Enjoy your Sundays!