So Catherine from
Strawberry Mochi
suggested me to do a green smokey eye for my birthday dinner. I didn't do that then but I decided to try it out a couple of days ago. Here is what I came up with.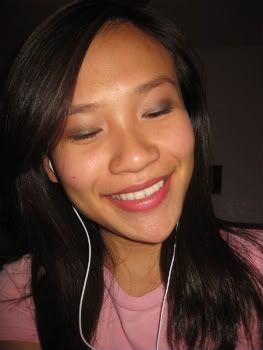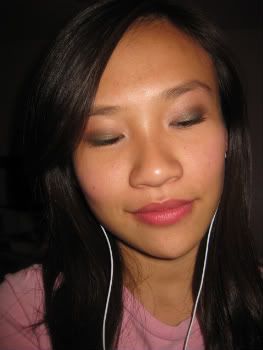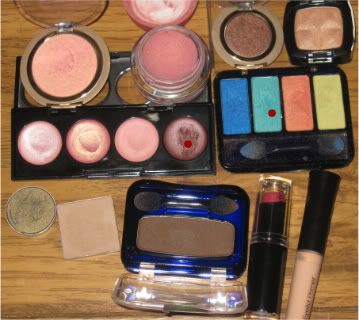 I used ELF single in Sage all over the lid but that wasn't green enough - it was very olive. So then I took the green from the Covergirl quad and placed a bit of that in the center of the lid. Then I took Milani's Java Bean on the crease and outer V. Unfortunately it wasn't dark enough so then I took Covergirl's Brown Smolder and darken it. Then I blended everything out with mark's Bambi and then highlighted my brow bone using NYX's Champagne. A bit more complicated than I thought!! Finally - gave myself some light glowy cheeks with Milani's Luminous and berry lips with Wet n Wild's Wine Room.
On another note, I've been trying out the ELF primer... so far... well I won't spoil it but I've only been using it twice so no accurate judgment yet. Plus, I'm planning to compare it to UDPP and naked lid. It'll be a while but no worries, I'm very excited to do it.
Also, if I reach 100 followers, I'm thinking I might have a giveaway :) I hope it will be good - but again, I will probably have lower end prizes... sorry!