So a couple of posts ago, I wanted to get rid of this item: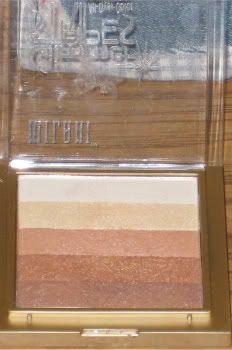 ** Milani Glimmer Stripes in Honey Glimmer

I didn't end up giving it away so I decided to pull this out and use it myself. I came up with two looks: one for day time and one for going out! For both looks, I used a darker matte shade from my Maybelline quads. So here goes:
DAY LOOK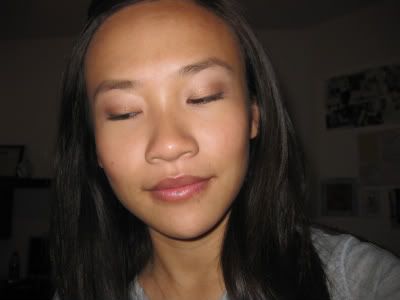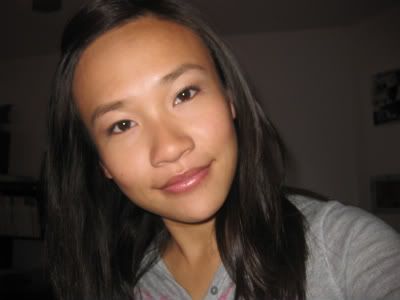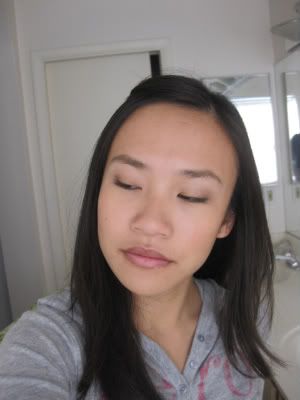 Lid: 4th shade down
Crease: Maybelline Chai Latte's darkest shade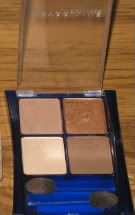 NIGHT LOOK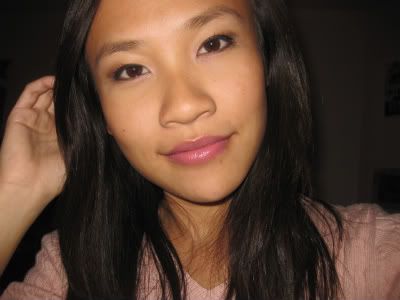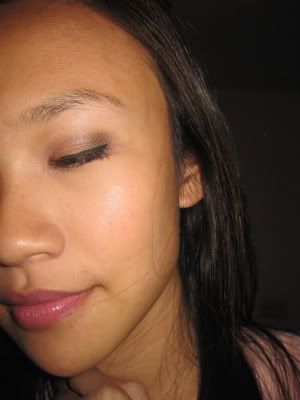 Lids: 5th shade down
Crease: Maybelline Natural Smokes' darkest shade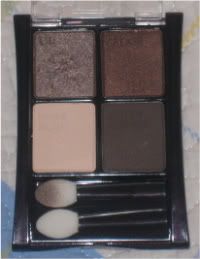 Eyeliner:
Jordana's Pen Liquid Liner
for upper lash line, Physician's Formula gel liner in black for the bottom lash line (didn't BUDGE!)
Lips: Wet N Wild in Rosebud (I dunno why it looks so lavender)
So I found a new recipe for a long lasting night-out. I use that pen liner on my upper lash line and PF's gel liner on the bottom. Let me tell you, my lower lash line liner ALWAYS budged and I used Revlon's Colorstay pencils and topping it off with shadow too. But then I thought... gel liner never budges - especially PF ones (and Wet N Wild too) - and VOILA! Lasts all night of dancing! So if you guys are struggling with smudging lower liner... there's an idea!
And of course, I used the Milani highlighter portion for my cheekbones and brow bone highlight.
I'm quite enjoying it so far! What do you guys think?
I love items that can be used for different things - face and eyes.