WHY WHY WHY???
As you guys all know, I'm definitely a NOOB when it comes to make up so I have never had to deal with a situation like this before... but...
The drugstore is taking some of my most beloved products away and I'm like: "WHAT? WHY?? WWWHHHYYY???"
So before I get to that, I just want to do a post of other discontinued products that I dearly loved but was taken away from me before I could say goodbye.
1) Jane Blushing Cheeks Blushes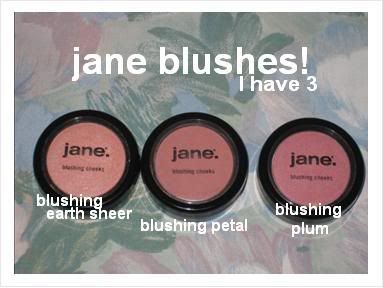 - My favorite of the three is the middle one which is Blushing Petal. I absolutely love the texture and pigmentation and I think it is so hard to find a matte, natural, everyday pink like this one in the drugstore. It blends easily and it just gives me the best look. As far as the other two, I love them both too and they are both oh so pigmented!! I like the packaging... okay so I pretty love them alright! So when Jane stopped showing up at my Walgreens, that was when I realized my favorite drugstore is gone!
2) Milani's Singles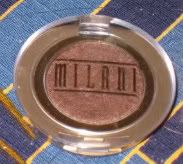 - Okay Milani, when people are comparing your shadows to MAC, you probably shouldn't stop selling them at drugstores! I know you can still get these on Cherryculture.com but I don't like to online shop (due to shipping)... so that's that. I only have Java Bean and I really like it - so pigmented, easy to blend, gorgeous color. Serioulsy... bad move. Right now, I look at their other singles and I think... okay, that is way too glittery... why would I buy that?
3) L'Oreal's Juice Sticks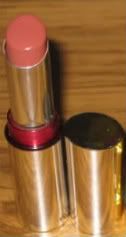 - Okay, the name "Juice Stick" isn't the best name... I'll leave you all to your imagination. BUT I LOVE LOVE LOVE mine in Chai Love You. It's probably one of my favorite item - it's like a hybrid of a lipstick and lipgloss. I absolutely LOVE it and I have a feeling it will be all gone soon. Pigmented, great smell, and moisturizing... And I hear that Personali-Tea is also a great one as well. What the heck! I also really like the packaging. The silver reflective part allows me to use it as a mirror to reapply my lip color.
Now... here are the two items that I'm most sad about.... and the reasons why I decided to make this post.
4) Maybelline Moisture Extreme Lipsticks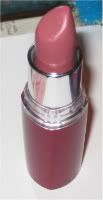 - First of all, I wouldn't say that this lipstick comes in any amazing packaging - but I like that it's red - very signature looking. My favorite part about this little lovely thing is that, even it doesn't say so, this is what I would consider a TINTED LIP BALM to be. This lipstick has two active ingredients: one for chapped lips and the other for sunscreen on the lips. That is exactly what I want in ANY lip product: protection and moisture. The best part about it is that it is soooo pigmented - way more than any tinted lip balm can ever deliver. It has a cute watermelon scent and it comes in various color selections and finishes. I'm so shocked that Maybelline would discontinued such a great product like this one... Now I have two and that is why I didn't pick up anymore when they were on sale but if I'd known that these were gone completely, I'd stock up on them all (sometimes products go on sale but the don't get discontinued... well, with this one I should've known... I was in denial).
5) Maybelline's Dream Mousse Concealer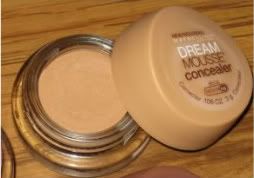 - This concealer is probably my current favorite concealer! The texture is just fantastic! What the HECK Maybelline?!? Probably the easiest to apply and strong pigmentation. I've written, read, and watched raved reviews for this item... I just feel sad for those that didn't get a chance to use this... that's all.
What discontinued items do you wish to come back? Let me know!
Sorry I've been away for a bit - I am trying to come back and reconnect with you all. The last two weeks have been hell and exams after exams. Wasn't the best day yesterday but I went out w/ my friends and we all had a blast - I feel a bit more relaxed now.
Thanks for reading!