No guys, not the Hello Kitty collection from MAC. I'm too poor...
However, one of my friends have been getting obsessed w/ Hello Kitty and she's gotten me on the bandwagon too lately. I've been wanting some HK stickers and I can't find them anywhere! However, thanks to my consistent complaining, I received 2 of them as gifts!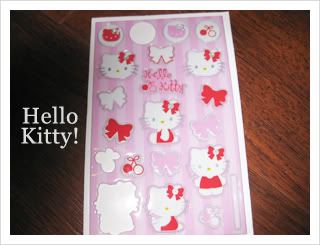 I've been sticking them all over! My makeup, my books, my room. Yeah, good stuff.
As far as beauty related goes, I got my favorite - discontinued scent,
Pink Grapefruit
- at Bath and Body Works... for... 75% OFF!!! Maybe it wasn't a popular scent but I still loved it!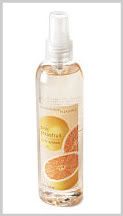 I love the smell of grapefruit xD!
******
Finally, I decided to join AbcgrrL's First Give Away.
It's such a nice blog to read. I actually heard this from a few people -
Chomfifi
and
Erynn
.
Join it! It's awesome.
******

See ya all later!