Every time I watch a youtube beauty video, there is always someone saying how make up is only for girls w/ no brains and who cares too much about the way they look... blah blah blah!!! But, why afraid of make up?? There's nothing wrong w/ trying to diminish the look of blemishes, or black circles, or enhance something on your face. I feel, the more confident w/ the way you look, the less afraid you are to express yourself w/ make up. Not that girls are not confident if they don't wear make up. It is so hard to get into this discussion.
MY EXPERIENCE:
I used to not like to wear make up b/c I feel like it gives me too much attention. If I wear eye shadows, people will definitely take notice. But now, I don't care much anymore. I feel like I can pull off any time of look really, and not be shy w/ it. So that is what I mean.
Well, the only reason I brought this up is because I LOVE natural make up. Just look at these two pictures: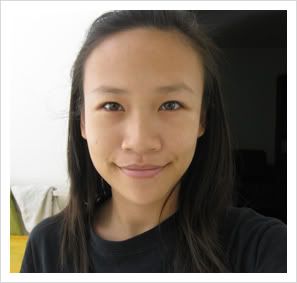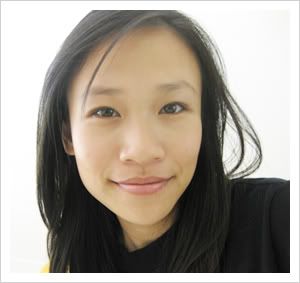 Yay, the under eye circle is gone :D! My skin is more evened out. Hooray~ And, I still look pretty much the same, except w/ a bit of make up ;p!