It's the 4th of July tomorrow! I don't really celebrate it big or anything but it is a holiday :D!
Another quick tip for the summer. For summer, foundation can look very cakey and heavy for the face. For the summer, we want nice flawless looks right. Let our true skin glow or whatever.
Here's what I do, I combine my foundation and moisturizer in one to make my own tinted foundation. It is not heavy, it blends easily and it even gives you a dewy finish.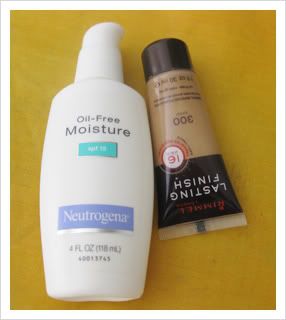 NOTE:: It gives me a light coverage so use concealer! If you're concealer is lighter than your skin tone for your black circles - mix your concealer and your foundation a little bit for redness and blemishes on your face. Work w/ the colors that already you have.
Hope this helps~