NV Beauty is hosting this awesome
contest
... and I was so inspired (also kinda had a lot of free time) so I decided to enter.
These are the pictures that I based both my looks in: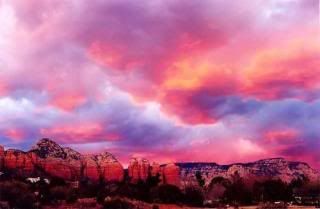 One thing you should know: I live in Arizona... the dessert does have some amazing sunsets and gorgeous skies! I have never been to Sedona (my parents have though) but I have been to Grand Canyon - gorgeous :D
First look is more of a smokey eye:


** I brightened the first one up a bit so the colors can show up better - different computers have different brightness. My laptop, for example, doesn't show the color as well as the computer I'm on right now. UGH!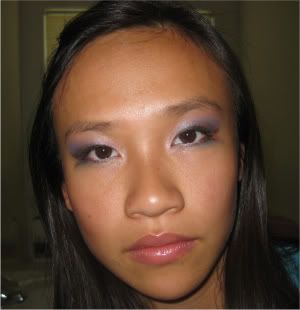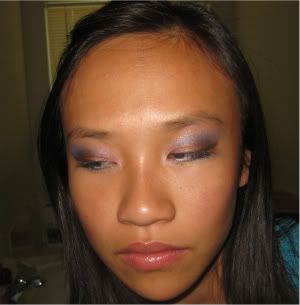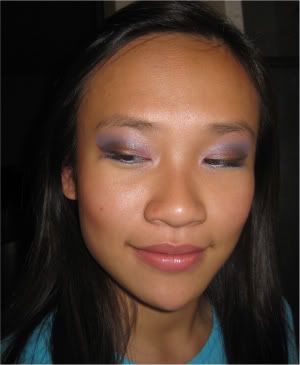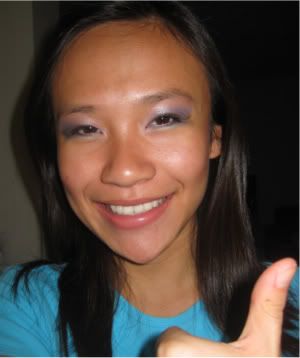 So, with this eye, I focused on the dark bluish purple that is on the sky. Then I added accents of gold (which is another focus) and then the pink in my most inner corner. Then I just deepened the outer corner to emphasize on the shadows of the mountains. And the deep brown eyeliner is winged out more than usual to show the earthy colors of the mountain. It might be hard to see but there is green in the bottom lash line which represents the life on those mountains... I used my PF's highlighter to highlight my brow bone. I want it to look as magical as possible!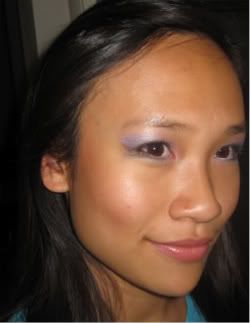 For the face, I tried a bit of a gradient affect - which didn't show up too well! But I contoured my cheeks w/ ELF's bronzer, then went above that w/ the CG's cheekers, and then finally topped everything off w/ Physician's Formula highlighter.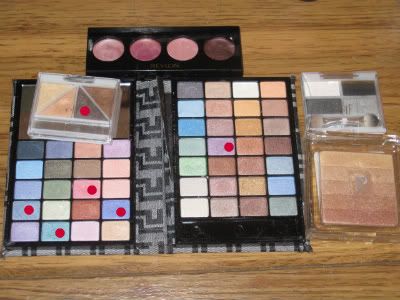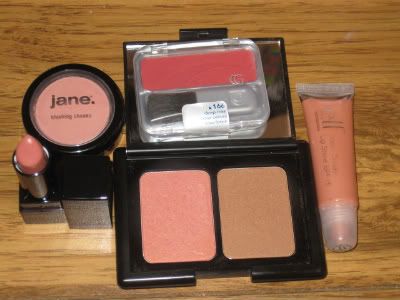 I love that lip combo!!!
------------------
Second look is more wearable... although it is a bit on the glamorous side. Again, the first pic was brightened a bit so that other computers can be seen too: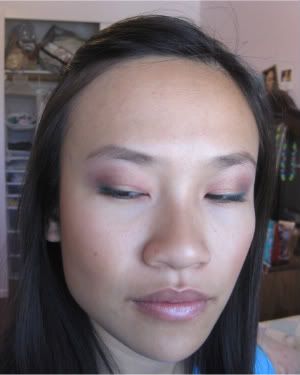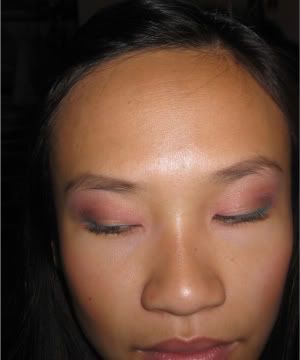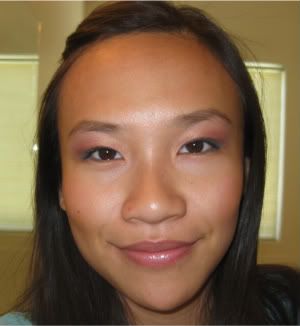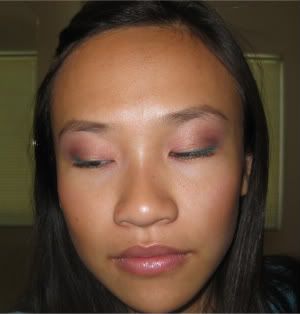 Similar to the one above, it has pink in the inner corner (I actually used my blush to do this) and then lighter gold next to it. The the crease, I used the bright orange from the CG palette and then the outer V is deepened by MAC's sketch. Above that is a light halo of purple in my Maybelline trio and then I lined my eyes w/ the green. This look is suppose to resemble the sunsets. All the warmth and shimmer mix together to turn into a Sedona sunset! For my cheeks, I used the WnW bronzer because I didn't want pink on them... I have enough on my eyes!
I know, this post is really annoying b/c the pictures are not side by side. I will have to figure this out on later posts! For now, I'm a bit tired!
** Thanks Nicole for hosting this contest!! It is really awesome and the prizes are amazing. The Sedona brush set looks awesome (she did a
review
on them and they are really similar to Sigma brushes but WAY CHEAPER!!)! So if you guys are interested, you should do it. Bring on some creativity and... ya know, it helps if you have free time too.