2nd attempt actually looks a lot like
1st attempt
. But what can I say? Besides I used different product and also my camera likes to wash out the colors on my lids.
Anyone who has a Cannon PowerShot SD790IS knows that this camera is great for just vacation pictures but when it comes to colors and dark environments and such - NOT SO GREAT.
Anyways, this is what I came up w/...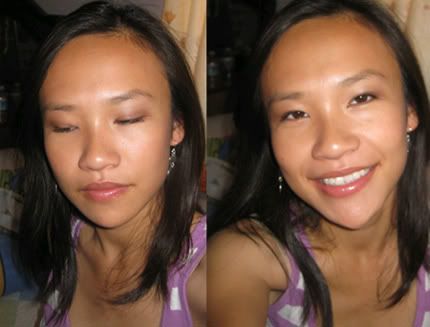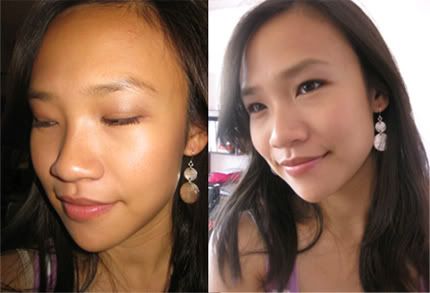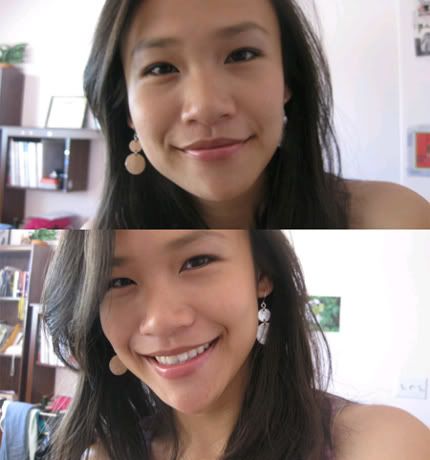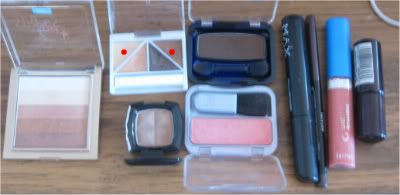 Trust me when I say the colors are so washed out! I mean... UGH!
I also have been playing around with the Milani Glimmer Stripes - so I get that nice glow on my cheeks: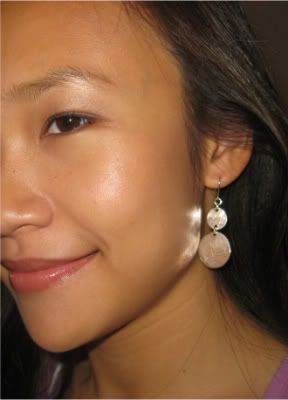 Hard to see... but it's there. Very nice and pretty. I have decided that it is almost impossible to compare highlighters... especially the Milani and the Physician's Formula ones. But I will do my best on my next post to talk about them.
Besides that, I love bronzy eyes, darker liner, peachy blushes, and cute golden-pink shimmer on the lips. I think those combination are great together.
This was a quick post! Well, I am off to take a nap or something... watch more World Cup and later, maybe even tennis!! All of this unless I have to go to work.
BTW - Bath and Body Works and Victoria's Secret are having their semi-annual sales!!!
What are you guys planning to get?
Me - I think I will try to invest in some new bras. I definitely need it!
See ya all later!