Hooray - we have made it!!!!!!!
2010:
- You've treated me so well with all the new people I've met
- You've reunited me and my extended family - I felt like my heart grew twice it's size since hanging out with my cousins - they just make me feel so happy :) So glad to get to hang out with them for two weeks
- You've given me tons of opportunities (of course you've taken some away... but those were not biggies!)
- You've opened my eyes to so many new experiences and friendships
2011:
- I don't ask very much from you
- Please just give me and my family health and happiness
- Please let me go visit my cousins in Canada!!!
- Please don't make school too hard
- Please allow me to experience more new things and meet more new people
- Please let me be more involved with my community and school
* * *
So I always have New Year resolutions but this year I just feel like my I need to just work on myself:
- Hold on to those strong friendships and make lots of new great ones
- Stop being such a procrastinator
- Be fearless and find courage - try new things
* * *
I think I might've had one of the best Winter Break ever! I'm sure there were some good ones but this is probably the best in YEARS.
My cousins came to visit and, you have to know, I was SOOOOO nervous!! I haven't seen one of them in 2 years and we didn't even talk that much when we last met. The other ones, I haven't met in 16-17 years! Yeah, INSANE right. So I was SOO scared... but I guess the family gene helped us become compatible because we got a long so well...
Too well... because now I'm really really sad that they are gone. Yes, I feel "homesick" in a way. You know - when you say bye to your family - you get that sadness... well that's how I feel!
* * *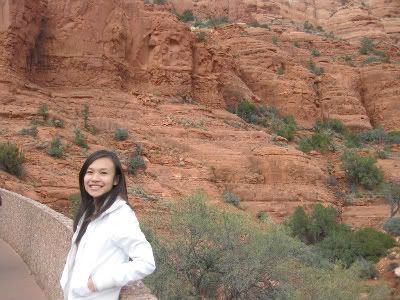 How was your vacation??? Please let me know.
PS. Time to go do some post Xmas shopping - crazy sales I tell you~