I think I've figured out a pattern... around Spring time, I tend to get OBSESSED over purple shades and purple looks! Instead of trying to break this pattern, I thought... hmmm why not show you guys some of the looks that I've done lately.
Feb 14, 2010
Feb 1, 2010
And lots more...
Favorite Purple Eye Shadows
So here some new FOTD for 2011!! And this time, I used shadows from my new purple-filled palette: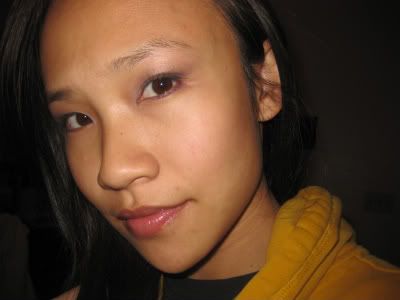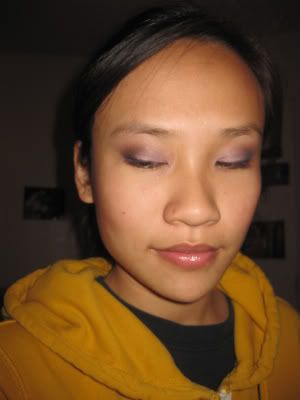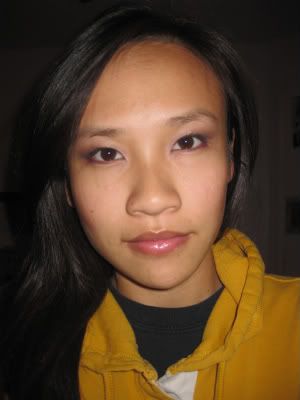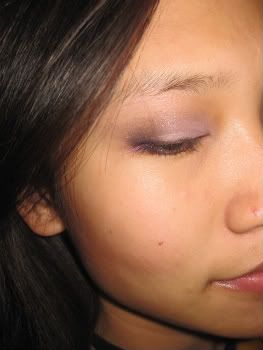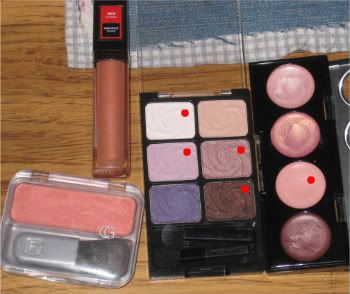 I used the Revlon Creme shadow all over my lids. Then I placed the violet color (2nd left) all over my lids and then I used the bottom left in the outer area/crease. Then, I placed put the darkest shade in the outer corner and blend it out to the crease. Finally, I placed the 2nd right overlapping the darkest shade to have a nice gradient. And then I used a highlight either from that palette or my ELF palette - don't remember.
But... TAH DAH!!!
And the shadows turn out really nice and pigmented. Man, that darkest shade: OMG - I lightly touched it and it packed so much pigment! Didn't not expect that at all!
Well anyways, thanks for reading!