Okay... this is my 2nd time writing this GRRR!!! Blogspot...
Okay so this is another
product battle
and this time it is between Revlon's Colorburst lipstick vs. Maybelline's Colorsensational lipstick.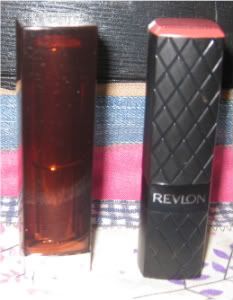 In my opinion, these are some of the most hyped drugstore lippies and I can see why!
1) First of all - look at the packaging!!!! Man these packaging can rival the high end ones! So cute. However, I think I like the Revlon one a lot more just because of the quilted pattern... I mean... CUTE!
2) When you open it up, there is no gross smell - none on the Revlon and a slight caramel scent on the Maybelline one. Now, other reviewers have mentioned that the Maybelline one can smell disgusting so be aware of that. No nasty taste either - hooray.
3) PIGMENTATION is amazing!! What you see in the tube is what you'll see on your lips. Let me tell you, I have pigmented lips myself but these colors overcame that. HOORAH I say!
4) I also love that both lines have really fantastic color choices.
However - Maybelline has way more color selection and they categorize their lipstick colors into "Pink", "Neutrals", "Plums"... etc which is really nice. I think Maybelline also has more finishes.
I still love the Revlon selection but I believe they all have cream finishes. Now this will probably fit me more since I love cream finishes. I also think that the colors here are more bold - so less "everyday" colors to choose from. This line has a really intense nude shade - Soft Nude.
5) Lasting power are pretty good compared to all my other drugstore lipsticks. I think they can last 3-4 hours on me so that's pretty amazing! I actually think the Revlon one is better... not sure about that though.
6) It sits comfortable on the lips - not slick or runny - they both feel really light on my lips.
Revlon's Colorburst Soft Rose
: this color is between pink and red - a pretty berry color. A face brightener but it isn't as bold as red. I love wearing this because brings color and light into my face... also it makes me look more dressed up than I am. Really like this color! If you are looking for something bright for Spring - this might be a color that you should look into!
Maybelline's Colorsensational in Warm Me Up: this is a "my lips but better" but w/ a hint of pink which is so nice. I love that this color is warm because those shades look better on me. I am always looking for good neutrals and this is it! I think you should definitely look into this color - so easy to wear and it looks good too!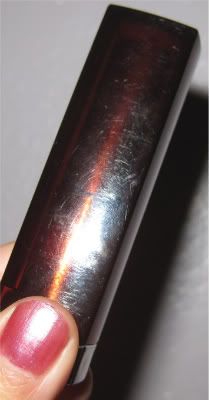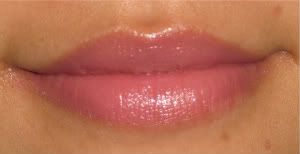 The flash makes the pink show through a lot but it's very neutral!
Of course they both have flaws. For me, the biggest one is moisturizing ability.
Yes, both of these lippies are not moisturizing but they aren't commercialized as that. However, I think the Maybelline one is more drying and accentuate my dry lips. I'd recommend you use a lip balm when you use these lipsticks but more so for the Maybelline one. I also think Revlon one is creamier and easier to apply.
So overall, I like the to try more of these lipsticks but mostly the Revlon one. I just love the way it looks and the way it goes on and mostly for the staying power. As for Maybelline, I love the color choice and pigmentation as well as lasting power. Too bad it is kind of drying. Either way, both of these lipsticks are great and definitely worth a try.
What do color would you recommend me trying next from these lines OR recommendation for a better drugstore lipstick!?





♥ 3 day weekend!!!
♥ I had lunch w/ an old friend today - I love catching up with old friends.
♥ Finishing up House season 4 and 5! Good show... I love 13 and Kutner... Okay, I love the entire new team.
♥ GOLDEN GLOBES!! Go Christian Bale and Natalie Portman.
♥ Watching the Golden Globes makes me want to watch: The Social Network, The Fighter, How To Train Your Dragon, True Grit, Black Swan
♥ I went to a basketball game and then played tennis all on Saturday - what's w/ that! So much sport in one day!
♥ Looked at some old pictures - like past years and found some hilarious pictures of me, my friends, and family - really fun, you should do it once in awhile