So Ulta is having a really great sale last time I went - which was Thanksgiving weekend... so I don't know if they still have this BUT::
Revlon buy 2 get 2 free...
2 things I got from that deal: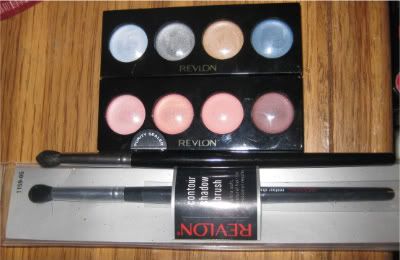 * 2 Revlon eyeshadow contour brushes, 2 illuminance cream shadows - Coastal Blues and Pink
Yeah, so all of this was $7.50!! Yeah, it was insane because the stuff was "clearance"
And I am in love w/ both of them already:

I was so excited to see these on sale because I hear Emilynoel83 on youtube talk about them all the time! So, I HAD TO TRY IT OUT!
This contour brush is soft! It is dense and fluffy!! It is tapered and really well cut. It looks sturdy and it is just great at blending and putting colors in the crease.
The only problem is that it is pretty big for my eyes but it works so well! I've been playing with it nonstop. It is the only brush I use to put on shadows... ha ha...
-----
Then the cream shadows - I haven't opened up Pink Petals yet... but Coastal Blues... is so lovely!! This is a great palette for those who love blues or smokey eyes. And it is great because of that neutral color in the midst of those more dramatic ones.
Here are some swatches... it was really hard to take a picture of them for some reason:

** sorry for the tiny pic!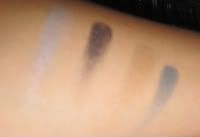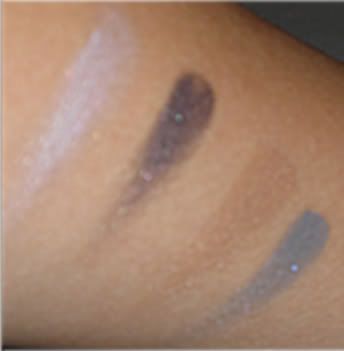 Very pigmented! All the colors are vibrant and lovely. I LOVE THAT GRAY!!! OH YES LOVE LOVE LOVE!!! Great for smokey eyes!!!
I just wanted to post quickly about these great items just in case it is all gone or sold out. I should've done this sooner but I was busy! SORRY GUYS!
Here is a quick look I did using the brush only and a few other little things: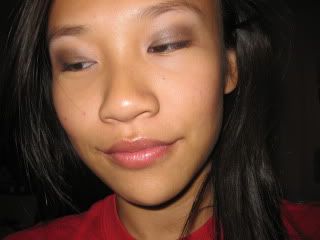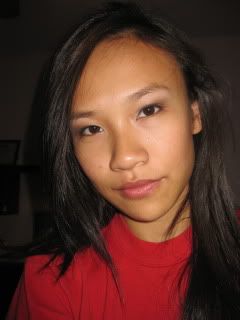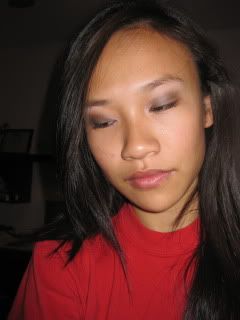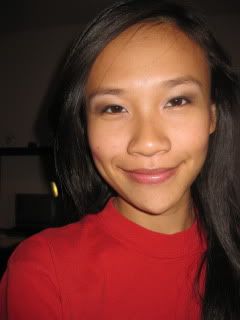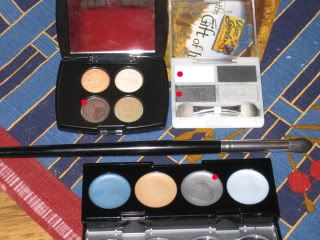 -----------------------
So, the Holiday season is about giving... and let me tell you...
THERE ARE A TON OF GIVEAWAYS
going on at the moment!
1)
Rai's 1 Year Anniversary Giveaway!!
AWW...
2)
Sleek for Beauty's 50 Followers+Xmas giveaway
- Really fun blog and great prizes!
3)
Nouveau Cheap
- a favorite blog of mine is having a massive giveaway - so many chances and so many choices!!
4) Finally,
Lipglossing
- another MASSIVE giveaway!! these prizes blow my mind! WHOO!
-----------------------
And of course - my own giveaway :D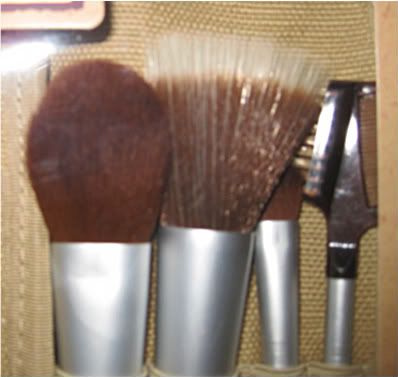 CLICK HERE TO FIND OUT MORE!!!