So last year's Thanksgiving... guess where I was the night before??
AT A COLDPLAY CONCERT!!!!!
Yeah, this year... didn't do anything :(
But I remember before the concert I said I had to have some dark nails to rock out! So I got the Revlon Midnight Affair and then I also bought this NYC Mod Mauve Frost...
So this year, as I sit at home... ha ha SAD... I decided to paint my nails this color: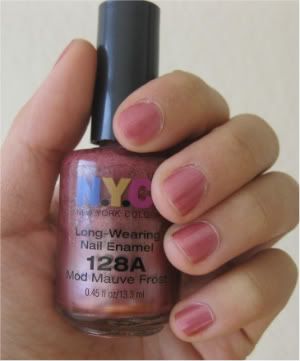 AND I'M REALLY REALLY IMPRESSED!! Note that w/ this picture, I've had it on for more than a week - that's why there is a little bit of chipping at the top.
What is going on?? Usually my other drugstore polish would look really odd/nasty by now...
But not this. No, this is a beauty... an amazing gem at the drugstore. And how much is it???? 0.99 cents!!!
Yeah, it is crazy!!
------------
Now, I gotta admit that it doesn't have amazing color selection but the staying power is extraordinary and how it goes on (I only need 1 coat! Yes, that is one coat you are looking at) is awesome!! Oh, and drying power - AMAZING!
*** warning - don't buy the Luxury Lime... it sucks!! Stick to color and consistency that you think would be good.
This is not my favorite color - it is too bright pink for me but I kept it on - for the memory of that beautiful day >> COLDPLAY day.
I guess there's not more tour for awhile but at least I will always have YOUTUBE.
------------
Don't forget about my GIVEAWAY ends Dec. 9
- you are playing for this Ecotools set: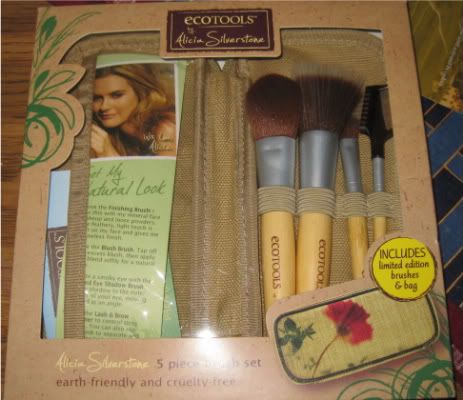 CLICK HERE for the details.