I just wanted to make a really quick quick quick post; It is another try at a school make up. This is my typical look really - combining different neutral shades :)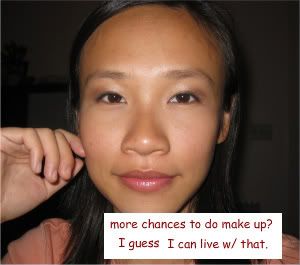 Here's what I used: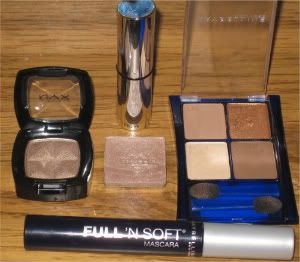 Eyes:
NXY shadow - Iced Mocha (crease)
mark shadow - Minx (lid)
Maybelline's quad - Chai Latte; matte dark brown for upper lash line and brows; matte light taupe is for lower lash line.
Lips:
L'Oreal Juice Stick - Chai Love You
He he ... lots of 'Chai' stuff today.
Oh, to end this post is a pic of: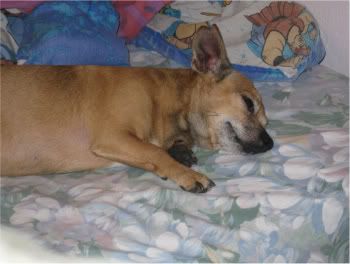 He's sleeping on my bed right now... as I should also.
Hope you enjoy~
Toodles.