Apparently (I read somewhere) that lip cancer has increased and people (scientists - I think) believe that it is caused by shinier lip glosses and lipsticks.
This makes sense because us girls are looking for shiny lip glosses to give us fuller looking lips! And plus they are just really pretty.
From Maybelline's Shiny-licious to Lancome's Ultra Shiny Lipgloss - companies are catering to our demands and we need to be careful.
Now -
I'm not saying that shiny lip glosses cause cancer
but I'm saying that there are speculations in the scientific world. Whatever it is, lip cancer is rising and it just
ISN'T WORTH IT
. NOW -
I'm also NOT saying that we should toss our beloved shiny lip glosses/sticks
I'm saying that we need to learn to protect our fragile lips.
So I come to you w/ a few solutions:

Remember Softlips... well it has SPF 20! HECK YEAH! You put this underneath all your lip stuff and
BAM!
you are protected my friend... for awhile. Do remember to reapply!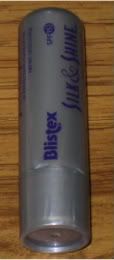 Not a Softlips fan - well Blistex is your friend.
* I'm sure many other lip balms out there have SPF. These are the only 2 I've come across. Too bad I don't think Burt's Bees have it... SO SAD! They're my fav. lip balm.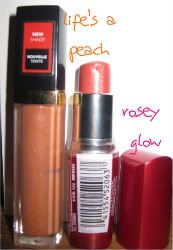 Maybelline's Extreme Moisture lipsticks have SPF 15; So do the Revlon's Lustrous Lip glosses! WOOH! Beat that!
Those are the ones I know about - actually my Lancome lipsticks also have SPF 15 too... I think. NOT SURE ABOUT THIS ONE.
If you know any others... please share your knowledge.
Thanks for reading... I'm going to bed now.
URGH for school! Only 2nd week and I already messed up. I thought this is suppose to get easier. GUESS NOT!