Has anyone seen this SNL Digital Short? I love SNL and especially these digital short videos!
The vid is flipped... so right is left and left is right type thing. Anyways, this is sooo hilarious! Andy Samburg (sp?) is always so funny and he plays nerdy guys all the time. He's awesome.
Anyways, Rihanna's make up looks so cool that I had to try it out. Obviously my look is not as good... but it seems like a regular dark smokey eye... so I just went w/ what I think consist of a black smokey eye.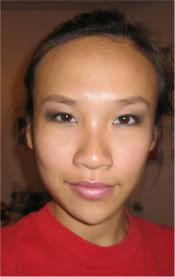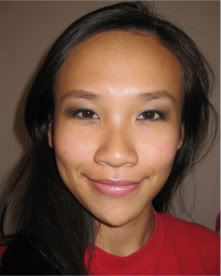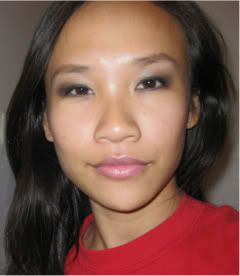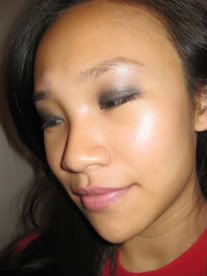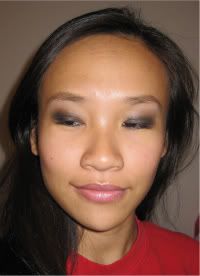 Tah Dah! Very simple. I just use the dark gray from my Revlon Illuminance Creme Shadow and then used my ELF Drama quad (the darkest color) all over the lid. Blend the top edge with some nice warm brown color from my ELF Butternut quad. And then do my usual highlight.
** I tried to highlight my face but I didn't have a decent face highlighter so I thought I'd just use some eye shadow. Um... not a good way to go. I looked so oily! YIKES. So my goal is to find a decent (drugstore) highlighter just in case I need it :D
Can't remember what is on my lips... perhaps my Victoria's Secret Very Sexy Lipstick in Sweet Nothing. Pretty nudy color.