So after hearing about all of these amazing deals going on at CVS and Walgreens - I HAD TO CHECK IT OUT! And I am so happy I did because I bought stuff that I wanted for 75% and I am really happy w/ a lot (if not all) of my purchases!
So at CVS:
- Milani Glimmer Stripes in Honey Glimmer
- Milani Sunset Duo in Sunset City
- L'Oreal's HiP Paint in Nervy
All 75% OFF!!
And then before that I went by Walgreens and picked up: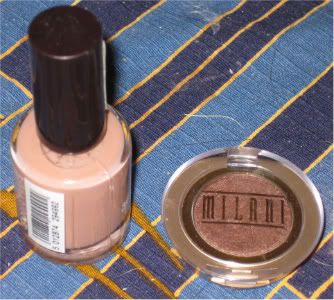 - Milani shadow single in Java Bean
- Rimmel's nail polish in Milk Chocolate
Both were $2.19!!
So AMAZING finds! In a way - I'm glad these were on sale. If not for that, I don't think I would try them out. But then again, they are discontinued so too bad I like them... they're gone forever huh?
Sorry this post isn't that interesting! I'd try to write more but I'm so tired...
BEEN WATCHING FIGURE SKATING ALL DAY!!!
Ha ha ha--- yes. Love that.
Stay tune b/c I want to write a review on my Milani products.
Guess what??? The Sunset City is very similar to the ELF Studio Blush/Bronzer combo. If you don't like to order things online... this might be the sale for you. CHECK OUT YOUR CVS!! QUICK.
- remember, they might not have the sticker but
they are on sale
. Just get it and bring it to the counter.
Wanna end the post w/ happy pictures I found on my camera: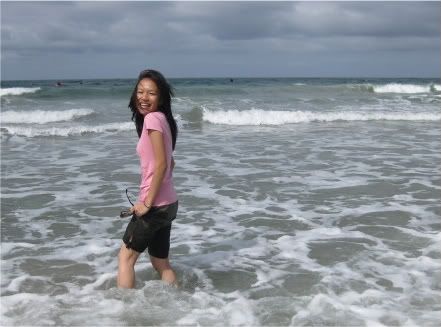 San Diego w/ the family last summer;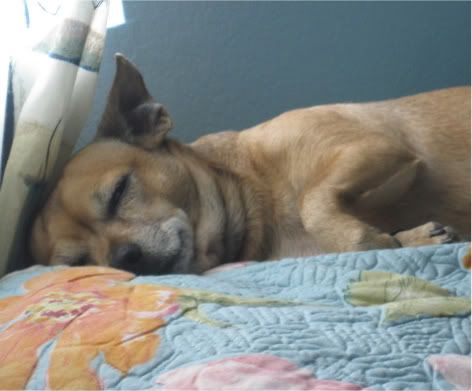 My doggy - cute as ever :) (he's barking like crazy right now though)