This is REALLY REALLY odd... but this year, I don't really feel like doing resolutions. Is it because things never work out? Maybe. Last year, I wanted to be more involved in my school and it was fun for half of it - going to football games and some pep rallies. But trying to find time to join clubs (or find a good club...) not so much.
*** TANGENT!!! ***
Story: My friend and I was interested in this club called "Saving the World and Having Fun While Doing It" club. I was like - YES! Sounds perfect. But then their meeting time was at 6pm on Friday and I was like... okay... this is getting odd. Finally, (mid of semester) we decided to keep w/ our resolution and check the club out. As soon as I walked in there... I knew we would not fit in. They all looked so nerdy and hippy-ish... sitting around playing video games. You know those people - the same people you can find lounging at the manga/anime section of Borders or the library (I like manga/anime but those people are just scary). I just did not feel the vibe.

*** TANGENT over ***
I also feel like 2009 has been one of the crappiest years but with drama that I, myself, am not responsible for therefore can't do anything about it.
But I do feel like I should set some goals for myself in 2010 so let's get to it:
1) Try to be more social and hang out with my friends more (I get into this habit of getting lazy and not wanting to go out... I am a bit of an anti-social sometimes and I need to get my butt up and go mingle!)
2) Making new friends (this is a goal I set EVERY year! Sometimes I succeed and sometimes I fail. But mostly, I need to make friends w/ more straight guys. Ha ha. Yes, I have tons of girl-friends and gay-friends. I need to meet more straight guys)
3) Use more, buy less (need to use what I have and stop buying things so often. My budget has been set at $20 and will go down and as I manage stronger control my addiction. But so far, I've been doing well. I keep a list of things I buy and try to be honest about how much I spent and such. It really helps. Right now, I'm done w/ January. How sad is that. It's only been a WEEK!)
4) Talk less, do more (I always make goals like this but never do them. This time I will do them!! End of that :D My friends and I are planning to go to Hawaii for Spring Break. I KNOW, it'll be expensive but it's one of those things where we should just do it and talk about it less)
------------
Anyways, I should leave now w/ a FOTD just to make this somewhat beauty related.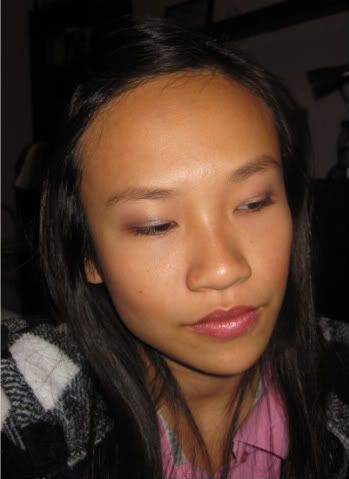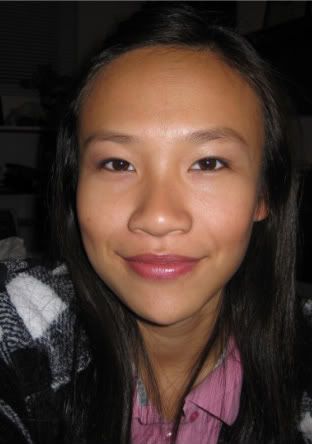 This look is called "Best of Both Worlds"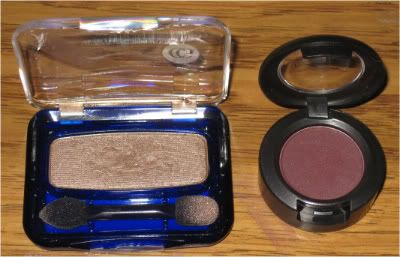 CoverGirl's Tapestry Taupe and MAC's Sketch
------------
Enjoy.
Really want to know what your resolution is?